Just don't call it a "celebrity feud."
Whatever Sean Penn wants to call his burgeoning public disagreement with Wyclef Jean, it's getting ramped up.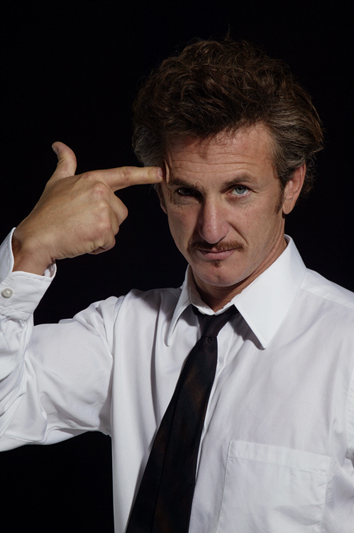 On Wednesday morning, Penn filed a lengthy blog on the Huffington Post, responding to Jean's decision to contest a Haitian electoral rule keeping him from running for the presidency.
Penn was also critical of a previous Huffington Post blog by Jean PR team operative Marian Salzman, who accused the actor of "lambasting" her client on a recent "Larry King" appearance.
"She reduced the political dialogue that took place that day by calling the discussion a 'celebrity feud,'" Penn wrote. "In fact, a sensationalized celebrity feud, is and was, as far from my mind as the alleged 'lambasting.'"
The Haitian-born Jean was recently denied in his quest to run for the presidency of the earthquake-ravaged country due to the fact that he hasn't lived there in the last five years.
Calling the musician's decision to contest the ruling "regrettable," Penn wondered why Jean hadn't been vocal about the electoral rule prior to his decision to run for president.
"It should be said that laws that put limitation on the contribution by Haitians returning to their own country following an education abroad are worthy of review," Penn wrote. "And it would have been a valuable contribution had Wyclef Jean drawn attention to it in another moment, or in a less divisive ambition."
Actively involved in Haiti's earthquake recovery efforts in the last eight months, Penn also used the forum to respond to Jean's comments that his experience in the country was only confined to "one particular area."
"I and those I work with have operated 24-7 throughout the city of Port Au Prince and the country at large for all these months," he wrote, "distributing thousands of water filters, food, medicine, medical supplies and volunteers throughout the days and nights from the back of pick-up trucks and helicopters."
Finally, Penn labeled the involvement of New York press agents such as Salzman in Haitian political processes "obscene," noting, "it is neither my place nor Ms. Salzman's to cast a vote. My support is with the Haitian people, and whomever they lawfully select as their next president."