Peter Robbins, who provided the voice of Charlie Brown on animated specials inspired by the "Peanuts" comic strip, was arrested Sunday on charges of stalking.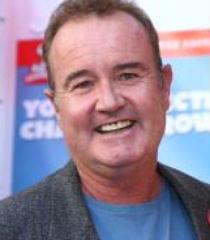 California authorities told TheWrap that the voice actor was detained at a border crossing between San Diego and Tijuana, Mexico on Sunday at about 8 p.m.
He was taken into custody after a border patrol officer discovered Robbins was wanted by the San Diego County Sheriff's on a felony warrant, Ralph DeSio, a public affairs officer with the U.S. Customs and Border Protection office, told TheWrap.
DeSio did not say what crimes Robbins allegedly committed, but the website for the San Diego County Jail, where he was transported and booked, says he faces five felony counts, including stalking and making a threat to cause death or bodily injury. Bail is set at $550,000.
Robbins is due in court on Wednesday morning.
The 56-year-old actor was the doleful voice behind Charlie Brown on several iconic TV specials that aired in the 1960s. His "Peanuts" work includes "A Charlie Brown Christmas" and "It's the Great Pumpkin, Charlie Brown," and he also appeared on such shows as "My Three Sons" and "F Troop," according to IMDB.
Robbins remains active on Facebook, where he goes by Peter "Charlie Brown" Robbins and recently posted about Lance Armstrong's doping confession to Oprah Winfrey and solicited recipe ideas from fans.
U-T San Diego first reported Robbins' arrest.