The International Alliance of Theatrical Stage Employees and Hollywood studios have agreed to return to the bargaining table on April 12.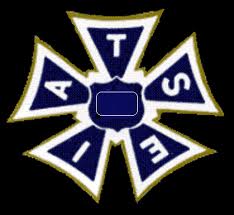 IATSE and the Alliance of Motion Picture and Television Producers broke off talks March 26 when the two sides failed reach a basic agreement following a marathon bargaining session.
Also read: IATSE Call Strike on 'The Biggest Loser'
The talks centered on contracts for the 15 IATSE locals comprised of roughly 100,000 workers including cinematographers, art directors, costume designers and other below-the-line workers. When they suspended negotiations, the two sides said in a joints statement that they needed "additional time to review data before resuming talks at a later time."
Also read: SAG and AFTRA Merger Overwhelmingly Approved by Membership
The sticking point is how to pay for the rapidly rising cost of health coverage and to bolster the IATSE pension fund over the next three years. According to consultant estimates, the Motion Picture Industry Pension & Health Plans face a funding shortfall of as much as $500 million over that span for the workers represented in the talks.
The studios have already met with negotiators of individual guilds to discuss demands specific to each union, primarily concerning work rules. The upcoming talks will focus on wage and benefit issues and how to bridge the $500 million health and pension gap.
The resumption of talks was first reported by the web site Below the Line. It noted that the leadership of the International Cinematographers Guild, IATSE Local 600, put out a short message to members that it was "pleased to report that, at the request of the Alliance of Motion Picture and Television Producers (AMPTP), the IATSE has agreed to resume Basic Agreement negotiations on April 12, 2012."
The current contract doesn't expire until July 31, but studios may soon consider putting off new shoots if they decide principal photography on a project can't be completed by the deadline.
The two sides have been working on a three-year contract that would run from mid-2012 to mid-2015.
Separately, the AMPTP will begin parallel negotiation this week with Teamsters Local 399 and the Basic Crafts, which include plumbers, electricians and plasterers. The Teamsters are also participants in the Motion Picture Industry Pension & Health Plans.