Sacha Baron Cohen's character in "The Dictator" is being made to do something that despots typically aren't accustomed to — he'll have to wait.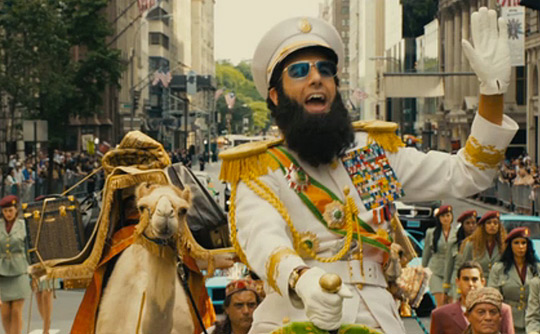 Paramount has moved the release date for Baron Cohen's latest movie, pushing it back a few days from May 11 to May 16.
Also read: "The Dictator" Trailer: Sacha Baron Cohen Laughs in the Face of Terror (Video)
The original release date would have placed "The Dictator" in a direct face-off with Johnny Depp's vampire soap opera revamp "Dark Shadows," which received a May 11 release date after "The Dictator."
Judging from the recently released "Dark Shadows" trailer, the film will be considerably more comedic than many might have expected. Paramount is hoping to avoid competing for moviegoers' comedy dollars.
Also read: "Dark Shadows" Trailer: Johnny Depp Vamps and Camps It Up (Video)
"The Dictator" release now will be sandwiched between Warner Bros.' "Dark Shadows" and the May 18 release of Universal's big-screen board-game adaptation "Battleship" — which might only turn out to be unintentionally humorous.