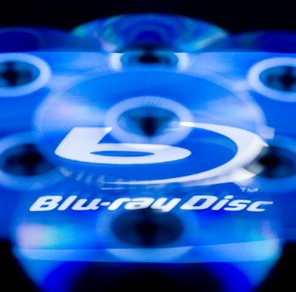 Blu-ray won't replace the DVD market, but it is helping to prop up a sagging home entertainment sector, according to a new report from the NPD Group.
"While Blu-ray may not be the replacement for DVD that many once hoped for, it is certainly adding strength to the physical video-disc market," said Russ Crupnick, entertainment industry analyst for NPD.
Also Read: Home Entertainment Floundering, As DVD Revenues Plunge 44%
The market research company reports that there has been significant growth in sales of Blu-ray set top boxes and discs. Entitled "Entertainment Trends in America," the study estimates that 15 percent of U.S. consumers report using a Blu-ray player in the six months leading up to March 2011, up from 9 percent over the same period the previous year.
That pales compared to DVD penetration: 57 percent of U.S. consumers reported using a standard DVD player in 2010 — the same amount as 2009.
Year-over-year sales of set-top Blu-ray player units increased 16 percent. Yet the home entertainment sector continues to constrict. NPD estimates that the number of U.S. consumers buying discs has dropped to 116 million from 128 million in 2009.
The bleeding in the DVD market was also exposed earlier this year in a report from SNL Kagan, which estimated that the sector fell 44 percent last year as more movie watchers shifted to video-on-demand and online streaming services such as Netflix. Wholesale revenues fell from $7.97 billion to $4.47 billion in 2010, as the studios struggled to make up the shortfall by focusing their efforts on Blu-ray and VOD, that study revealed.
On the positive side of the ledger, NPD's study does demonstrate that home entertainment users are seeing the advantages of Blu-ray, citing the higher quality and reduced prices as reasons for purchasing the technology.
Moreover, online streaming might not be as cannibalistic as some feared: 50 percent of consumers who intend to buy Blu-ray set-top players in the next six months cited the desire to use available subscription video download services as a primary reason.