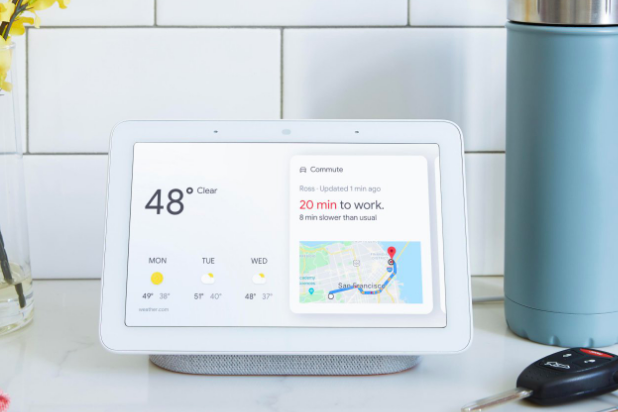 Google unveiled its new slate of Pixel smartphones, along with Home Hub, a new smart-display aiming to make it easier to cook or listen to music while moving around the house at its Made by Google 2018 event in New York City on Tuesday.
The Pixel 3 and Pixel 3 XL feature the "world's best camera," boasted Rick Osterloh, Google's hardware chief. The single rear camera is 12.2 megapixels, and its front-facing camera is better suited for wide-angle shots with dueling 12-megapixel lenses. The Pixel 3 comes with a 5.5-inch screen, while the XL has a 6.3-inch display — both representing a slight increase from last year's model.
Introducing the new Pixel 3 and Pixel 3XL: designed from the inside out to be the smartest, most helpful device in your life. #madebygoogle pic.twitter.com/GpZTkvCGHA

— Google (@Google) October 9, 2018
Pixel 3 offers unlimited phone storage (until 2022) and supports wireless charging. Google also debuted the Pixel Stand, as a new, well, stand for charging your phone. Pixel 3 starts at $799 and the XL starts at $899 for 64 GB of storage. The Android phones will remain exclusively on Verizon.
Also Read: Senators Blast 'Arrogant' Google for Skipping Congressional Hearing
And one day after Facebook debuted its own video-powered smart-display, Google followed suit, launching Home Hub. The tablet-like device, which can be mounted on a speaker, wants to help make "a more helpful, thoughtful home," according to Google, by being the go-to device to control all smart home appliances. Home Hub comes with updated Search, Maps, Calendar, Photos and YouTube features, and will now display Google Assistant's answers on its screen.
Home Hub will be able to recognize several voices and help with a myriad of things around the house — with Google trumpeting its ability to help guide users through recipes in the kitchen on Tuesday. One critical difference between Home Hub and its chief competitors — Facebook Portal and Amazon's Echo Show — is that it's missing a camera, removing video chat as a feature. The device comes in pink, grey, white, and green. It'll cost $149 — and comes with six months of YouTube Premium for free — and launches in the U.S., U.K., and Australia on Oct. 22.