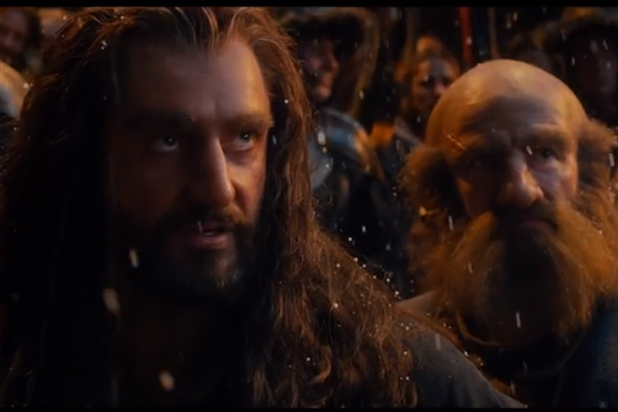 Advance tickets for "The Hobbit: The Desolation of Smaug" will go on sale Thursday morning, New Line and MGM said Friday.
"The Desolation of Smaug," the second in Peter Jackson's "The Hobbit" trilogy, will open in theaters Dec. 13. Fans who buy tickets in advance will also have an early opportunity to buy tickets for midnight showings of the film.
The first film, "The Hobbit: An Unexpected Journey," grossed $13 million from its midnight showings.  It was one of the biggest hits of 2012, grossing more than $1 billion worldwide, demonstrating why the studio stretched the book over three movies.
The third film, "The Hobbit: There and Back Again," will open in 2014.
See photos: Orlando Bloom, Evangeline Lilly Prepare for Battle in 7 New 'Hobbit: Desolation of Smaug' Character Posters
Warner Bros. is handling theatrical distribution for all three movies, which were shot in 3D and at 48 frames-per-second. The film will be released in high frame rate 3D, as well as other 2D and 3D formats.
Fran Walsh, Philippa Boyens, Peter Jackson and Guillermo del Toro wrote the screenplay for the second film, which Jackson produced with Carolynne Cunningham, Zane Weiner and Walsh.