E. Roger Mitchell will play Chaff in "The Hunger Games: Catching Fire," Lionsgate said on Friday.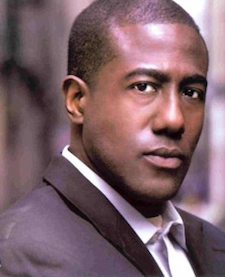 Chaff was District 11's tribute to the 45th annual Hunger Games, which he won despite losing his hand in the process. The six-foot-tall troublemaker refused to get a prosthetic arm but will still compete in the Quarter Quell, a competition that occurs every 25 years to celebrate the Capitol's victory over the outlying districts.
Lionsgate's upcoming adaptation of Suzanne Collins' second book in "The Hunger Games" trilogy opens in theaters Nov. 22, 2013.
Also read: 'Hunger Games: Catching Fire' Adds Amanda Plummer
It begins with Katniss Everdeen (Jennifer Lawrence) at home after winning the 74th Games. She is about to go on a victory tour with fellow victor Peeta Mellark as rebellion brews in the various districts. Meanwhile, the 75th Hunger Games (the Quarter Quell) are approaching.
Mitchell, an Atlanta-based actor, recently appeared in "Battle: Los Angeles" and on "One Tree Hill."