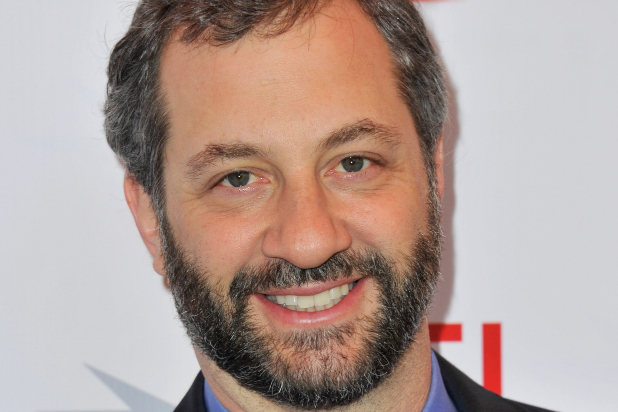 Judd Apatow has just landed a new gig: late-night host.
"The 40-Year-Old Virgin" director Apatow is among those who will serve as guest hosts on CBS's "The Late Late Show" in the period between current host Craig Ferguson's Dec. 19 departure and the March 9 debut of new host James Corden.
See video: James Corden's Dad Thought His New Late-Night Gig Was 'A Terrible Idea'
Will Arnett, Wayne Brady, Drew Carey, Jim Gaffigan, "Mike & Molly" star Billy Gardell and Sean Hayes will also do fill-in duty, as will Thomas Lennon, co-star of CBS's upcoming reboot of "The Odd Couple," musician John Mayer and "The Big Bang Theory" star Kunal Nayyar.
Carey, host of CBS's daytime game show "The Price Is Right," will bookend the guest-host block, filling in for the first week starting Jan. 5, 2015 and the final week, starting March 2, 2015.
Also read: 'Late Late Show' Will Rotate Guest Hosts Between Craig Ferguson Exit and James Corden Debut
In addition to the rotating guest hosts, the ladies of CBS's daytime talk show "The Talk" will broadcast original after-dark editions from their own set during the "Late Late Show" time period during the week of Jan. 12-Jan 16.