EXCLUSIVE
"Heroes" star Milo Ventimiglia is joining "The L Word's" Sarah Shahi in "Static," a 3D thriller, TheWrap has learned.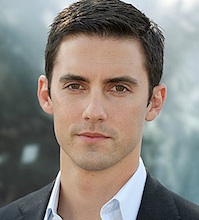 The film is music video director Todd Levin's first feature.
Sara Paxton ("The Last House on the Left") also stars.
"Static" is one of the first low-budget features to be shot in full 3D. Levin will use a camera rig designed specifically for the producers and director to hold two Sony PMW-F3 cameras — Sony's answer to the RED 3D camera — and control costs. Movie's budget is below $1 million.
The movie is about a young couple, played by Ventimiglia (pictured above) and Shahi (pictured below), on the verge of divorce after losing their child. Their world changes when a young visitor arrives, bringing supernatural implications to the household.
Gabriel Cowan and John Suits, of the financier and production studio New Artists Alliance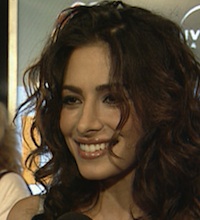 arranged the financing and will produce alongside Andrew Orci and Kerry Johnson. Levin, Cowan, Suits and Orci wrote the script.
Dallas Sonnier, Jack Heller and Jared Schwartz, of the management firm and production company Caliber Media Co., are executive producers, along with Ventimiglia and his DiVide Pictures producing partner, Russ Cundiff.
Ventimiglia is represented by CAA, Management 360 and attorney Jeff Frankel. Shahi is represented by CAA, McKeon Myones Management and attorney Neil Meyer. Paxton is represented by UTA, Stein Management and attorney Allison Binder.