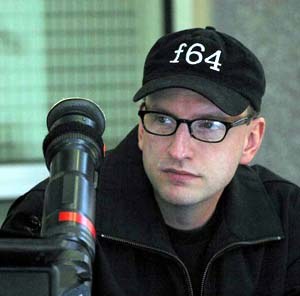 "The Man From U.N.C.L.E." has run into serious turbulence.
Steven Soderbergh is exiting the Warner Bros. update of the Sixties spy television show, TheWrap has confirmed.
Also read: Steven Soderberg's Cultural Diet: 'Social Network,' 'Man from U.N.C.L.E.'
The Oscar-winning director's departure hits the project as it has been struggling to find an A-list star.
George Clooney was originally attached to star as Napoleon Solo, but he left the project this fall. Bradley Cooper was also interested in boarding the espionage thriller, but has walked away. Others in the mix have included Joseph Gordon-Levitt and Ryan Gosling.
Also read: Bradley Cooper Drops Out of 'Man From U.N.C.L.E.' Talks (Exclusive)
The project was supposed to begin shooting in March 2012.
The latest rumors have centered on Channing Tatum, who stars in Soderbergh's upcoming stripper drama "Magic Mike," coming on board the project.
"The Man From U.N.C.L.E." was supposed to be one of Soderbergh's final projects before he retires from directing. Still up before he abandons his career behind the camera are "Magic Mike," the thriller "Haywire," and his HBO Liberace biopic "Behind the Candelabra."
The Playlist first reported Soderbergh's exit.