On Wednesday, I looked at the controversial Oscar Best Foreign-Language Film category with Mark Johnson. The producer has headed the Foreign-Language committee for the past decade, and instituted dramatic changes in order to reflect the entire membership and honor the best of international cinema in a way that was often missed by the Academy in the past.
(Read: "Can Oscar's Foreign-Language Problems Ever Be Fixed?")
(Also read: "Best & Worst of Oscars Foreign-Language Contenders, Part 2)
That was about history, and about the process.
But what about the 65 films that are in contention this year? Oscar voters will view the last of them on Thursday night, and then the accountants will start tabulating scores to come up with the shortlist. But over the past seven months I've seen more than half the contenders, starting with a Finnish documentary at the DocuWeeks showcase last summer and ending with seven more films over three days at the Palm Springs Film Festival last weekend.
(Actually, that's not entirely true: I've seen a couple more on screeners since getting back from Palm Springs.)
I've also talked to Oscar voters and insiders about what has reportedly played well at official Academy screenings, and what's unlikely to make the cut — both with the large (and reputedly conservative) "general committees" who select six of the nine shortlisted films, and the executive committee that adds the final three choices.
Over the next few days, I'll be running through everything I've seen, from the great movies in contention (Mexico's "Biutiful," Canada's "Incendies") to the ones that should have stayed home (sorry, Azerbaijan).
First up: a dozen that hail from countries at the beginning of the alphabet, Algeria to Croatia.
Algeria: "Hors La Loi"
Director: Rachid Bouchareb
Following three Algerian brothers who leave their homeland following a massacre by French soldiers, Rachid Bouchareb's chronicle of the Algerian independence movement is a follow-up to his Oscar-nominated "Indigenes" ("Days of Glory"). "Indigenes" was a more succinct and more powerfulstatement of his anti-colonialist themes; this one, which stirred up considerable controversy when it screened at Cannes, is more sprawling and diffuse, and also more violent. It's serious and solid, but it may not stir the voters the way Bouchareb's last film did.
Argentina: "Carancho"
Director: Pablo Trapero
Argentina is hoping lightning strikes twice with another crime-based drama that utilizes the world-weary soulfulness of actor Ricardo Darin to good effect, as did last year's winner "The Secret in Their Eyes." This one is less polished, seamier and more idiosyncratic, with Darin as an ambulance-chasing lawyer sunk deeply into a brutal underworld of staged auto accidents and insurance fraud. Director Pablo Trapero pushes the camera in close to give the film a tough, sometimes disorienting intimacy, while Darin and Martina Gusman give it heart.
Austria: "La Pivellina"
Directors: Tizza Covi and Rainer Frimmel
You could call this Italian-set, thinly-plotted drama neo-neorealism, with a cast of what appear to be amateurs casually walking through the story of a woman from a low-rent circus who stumbles across a two-year-old girl who's been abandoned by her mother in a park. There's something charming about the way the film creates a family out of society's castoffs, but the film is very rough and ramshackle in a way unlikely to win over the general voters. The kid sure is cute, though, which could help.
Azerbaijan: "The Precinct"
Director: Ilgar Safat
This year seems to have provided a weird bumper crop of dark films in which a remote outpost takes on the air of an Earthly (or is it?) purgatory. (Croatia and Kazakhstan also wade into those waters.) "The Precinct" is the most overheated, the most ridiculous and the silliest of the batch; I hear that its overwrought tale of a photographer and his girlfriend who get into an auto accident and wind up in a desolate precinct house sent some Oscar viewers fleeing the theater long before the film ended. Too bad: I think it's worth staying to the end just to be able to marvel at the preposterous twists and turns of the film's final half hour.
Belgium: "Illegal"
Director: Olivier Masset-Depasse
Many of the European films deal with racism, anti-immigrant sentiment and assimilation; in Masset-Depasse's second feature, those issues are at the forefront in the story of a Russian woman living undercover in Belgium with her teenage son. Her inevitable detention leads to incarceration, potential deportation and relentless violence. The director immerses the audience in dehumanizing brutality, and doesn't let up. It's grimly, sadly persuasive, an issue-oriented film that doesn't leave you much room to breathe.
Brazil: "Lula, the Son of Brazil"
Director: Fabio Barreto
It's not exactly a campaign ad, because Brazilian president Luiz Inacio Lula da Silva wasn't running for re-election when this lavish, glossy biopic premiered in its home country last year. But he was campaigning for his handpicked successor, Dilma Rousseff, which led to some raised eyebrows over the timing of a film that bathes this working-class hero in a rosy glow of nostalgia and righteousness. Rousseff won, which will likely be reward enough for a film unlikely to catch the eyes of voters who don't have a political stake in it (although I did speak to one committee member who loved it, so maybe it's more persuasive than I realize).
Bulgaria: "Eastern Plays"
Director: Kamen Kalev
A tough, dark look at the underbelly of the Bulgarian capitol of Sofia, Kamen Kalev's first feature was inspired by the real life of his lead actor, Christo Christov, an artist and longtime drug addict who died before the film completed production. The intertwined stories of Christov, his younger brother and others may be personal, but together they make up a portrait of a society disintegrating into racism and despair, a world where everything has gone awry and the characters' options sometimes seem limited to numbness, rage or oblivion. It's bleak but potent, though part of a long list of similarly dark entries this year.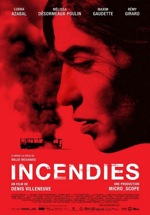 Canada: "Incendies"
Director: Denis Villeneuve
Denis Villeneuve's drama about a French-Canadian brother and sister who journey to an unspecified Middle Eastern country to unravel family secrets is one of the most stylish and powerful entries, delving into a nightmarish battleground of religious conflict and atrocities made routine. The upcoming Sony Classics release is devastating, but with an almost unfathomable touch of healing that hits home at the end. Based on an acclaimed play by Wajdi Mouawad, the 2011 Sundance entry one of the very best Oscar contenders I've seen. I think it's a lock for the shortlist and an almost sure nominee – and beyond that, I'd give it a real shot to win.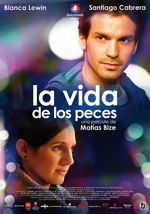 Chile: "The Life of Fish"
Director: Matias Bize
To my mind, one of the real sleepers in the field is Matias Bize's lovely, assured, beautifully intimate drama, which takes place one night at a party where a travel writer (Santiago Cabrera) encounters old friends, most notably an ex-girlfriend played by Blanca Lewin. Shot entirely in closeup and playing out in a version of real time that feels like slow motion, the film uses a small story – a series of conversations – to tackle the largest moments in two lives, and to subtly evoke the loss and longing, regret and recrimination that live in the spaces between our words.
China: "Aftershock"
Director: Feng Xiaogang
The biggest domestic release in China's history contains impressive, harrowing recreations of two huge Chinese earthquakes, and a heart-tugging "Sophie's Choice"-style story of emotional devastation. But the film also barrels right past melodrama into the realm of supersized soap opera. While the scale will impress some voters and sniffling was evident in the room where I saw it, I'd like to think that a sequence in English near the end of the movie is so laughably inept and poorly acted that it'll send up a red flag warning voters that a movie can be technically impressive, with moments that touch you emotionally, and still not be very good. But I keep hearing that the general committee loved it, so I could be dead wrong.
Costa Rica: "Of Love and Other Demons"
Director: Hilda Hidalgo
Set in the days of the Spanish Inquisition and based on a novel by Gabriel Garcia Marquez, Hilda Hidalgo's drama follows a conflicted priest and the young woman whose exposure to rabies is interpreted by the church as a sign of demonic possession. Spare, slow and haunting, the film is a quiet meditation on spirituality and sexuality, faith and doubt. It may take some patience for voters embrace its deliberate rhythms, though.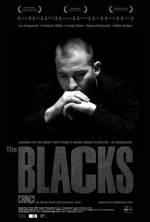 Croatia: "The Blacks"
Director: Goran Devic and Zvonimir Juric
The most austere and stylish of the three films I saw about spooky remote outposts, "The Blacks" uses a fractured narrative to lay out the madness of war. It's creepy and unsettling, but another film that moves at such a snail's pace that it's hard to imagine voters sitting still even for its short 78-minute running time.
Coming up: another batch of reviews, from the Finnish steambath documentary to one European film that wowed the Oscar voters, and another that confounded them.