It's been 24 years since Martin Campbell burst on the scene with "Edge of Darkness," the 1986 award-winning BBC mini-series about a bereft father searching for his daughter's killers. This week, the movie version marks Mel Gibson's return to the big screen.
Following his initial success in the United Kingdom, Campbell came to Hollywood to helm forgettable movies like "Vertical Limit," adequate movies like "The Mask of Zorro" and memorable Bond flicks like "GoldenEye" and "Casino Royale." Here, Campbell talks to TheWrap about revisiting "Edge of Darkness," how Gibson measures up to his tabloid image and his next movie, the highly anticipated "Green Lantern," starring Ryan Reynolds.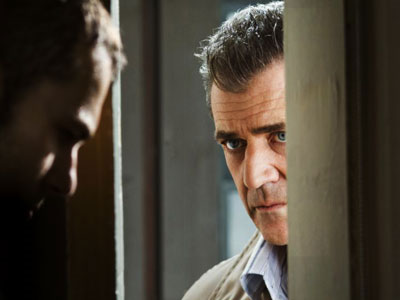 When you first made "Edge of Darkness," the material was tied to Thatcher's Britain and the politics of that time. Did you have to update it?

Yeah, we shot it during the miners' strike, which really was the end of the power of the unions in the U.K. The series had a lot to do with that — also about Thatcher's nuclear policies. And, indeed, what they discover down there is the illegal manufacture of plutonium which was a hot-button issue in those days.
Now everybody manufactures plutonium … England, America. "Nuclear" is either Pakistan or Iran. So in the movie it has to do with private corporations being subcontracted by the government in order to develop and make weapons — which is true. The Pentagon's black budget is used for these companies in developing these weapons.
Of course the idea of the film — that they're manufacturing weapons to look like jihadist's dirty bombs — is pure fiction.
It's not every day that directors direct directors. Were some of Gibson's suggestions from a directorial point of view?
Right before we started shooting, he said, "Look, I'm just the actor. I'm not the director or producer, none of that. I just want to act." He was always very humble and didn't want to tread on my toes. It was quite funny, actually … it was ironic.
But of course any suggestion he had was welcome because he's a pretty intelligent guy.
How does Gibson on the set square with his public persona, especially following this incident several years ago?
Well, it doesn't square. The Mel Gibson I worked with is the real Mel Gibson. And the press — about that indiscretion, they're like hyenas and the whole thing gets blown gigantic proportions. All of that has nothing to with the Mel I worked with.
You've distinguished yourself as director of two Bond pictures. Is that door always open?
I don't know if I want to do another one. I mean, you never say never cause after "GoldenEye" I said I wouldn't do another. "Casino" was attractive because it was an origins story and it was a book and we could change the tone of it.
Who would you like to see direct a Bond film?
I know Tarantino wanted to do "Casino Royale" because he would have had a very interesting take on it had he done it. I see Sam Mendes is down to possibly do the next one. He'll bring a certain style to it, a certain depth to it that perhaps was passed on the last one. Tony Scott would probably make a damn good job of it, too.
How did you know Daniel Craig would work as Bond?
We didn't. You never do. When we cast Pierce Brosnan, he was an obvious choice — he was so obviously Bond. And also, he was going to be Bond before Tim Dalton, but he lost out because of his TV contract. Daniel wasn't so obvious, but we felt it would work because of the change of tone of the movie. He has that sort of tough kind of killer instinct, looks terrific, but he's not what you would call "class" as — y'know, he's not that Roger Moore-looking, suave kind of Englishman.
You know, Ian Fleming always said Bond should look like the old singer Hoagie Carmichael.
I don't know what Hoagie Carmichael looks like.
He's slightly Daniel Craig-ish.
What can fans expect from "Green Lantern"?
Well, the storyline is Hal Jordan being chosen as the Lantern. It's in the comics — it's the origin story of him. There were five human Green Lanterns, and Hal Jordan was the most popular. He's a test pilot, this kind of irresponsible, cocky, shoot-from-the-hip kind of guy, the last person who should ever be chosen for Green Lantern. It's really his journey from being that kind of character to finally becoming one of the greatest Green Lanterns.
Does the picture involve a lot of effects work?
Sure, well because the Hal Jordan character has to go to another planet, way into the center of the universe. So it's a completely virtual world.
He goes to another planet and …
I always make the assumption that if you've read the comics, you know the story, which is Hal Jordan is taken up there, he's abducted, he's trained as a Green Lantern, and then comes back to Earth. And what he does, of course, is have to overcome his fear in order to become the Green Lantern he finally does become.
You can just pick up the origin story of the Green Lantern, with slight variations but it's pretty much that story.