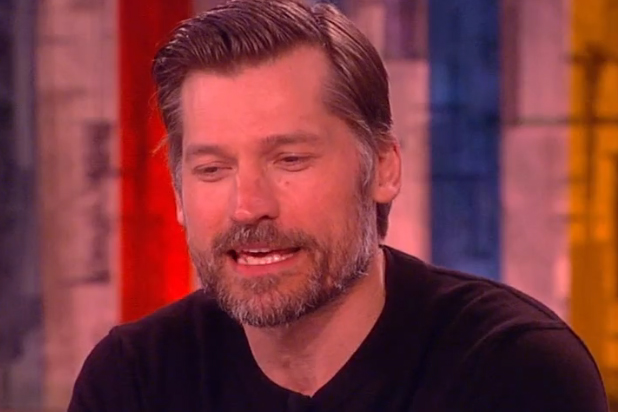 (Spoiler alert: Do not read on if you have not watched Sunday's season 6 premiere episode of "Game of Thrones.")
During a visit to "The View" the day after the Season 6 premiere of "Game of Thrones," Jamie Lannister actor Nikolaj Coster-Waldau revealed when there might be some real resolution to the show's biggest question.
While the season premiere showed that yes, definitively, Jon Snow (Kit Harington) really is dead, the presence of the sorceress Melisandre (Carice Van Houten) and her powers of resurrection haven't escaped anyone's notice.
Also Read: 'Game of Thrones' Fans Still Won't Believe Jon Snow Is Dead
Speaking for many in the audience, Paula Faris broached the subject that many, many "Game of Thrones" fans have broached before.
"I was dying after last night's episode. I know Jon Snow is dead but I haven't accepted that he's dead dead," she said. "Is there a scenario where he could come back to life? I saw the red witch, the red woman was prominent in last night's episode."
"It's a good question," Coster-Waldau answered. "You would hope that next [week] — next week's episode will kind of give some kind of answer to that question."
Also Read: 'Game of Thrones': Jon Snow Was Most Tweeted-About Character During Season 6 Premiere
Vague, as usual, but slightly more hopeful than the answers he and the rest of his castmates have been giving.