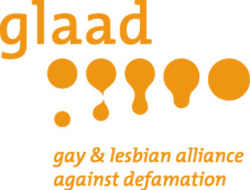 Gays are becoming a growing presence on TV and the Gay & Lesbian Alliance Against Defamation says this trend is evidence of a "new industry standard."
GLAAD released its 15th annual "Where We Are On TV" study Wednesday. Their research found 23 LGBTQ characters, or 3.9 percent of scripted series regulars up from 3 percent in 2009. Over the past three years, the number of gay characters on scripted broadcast television has more than tripled.
ABC led the other broadcast networks with 11 LGBT characters. NBC was the only broadcast net that has less gay characters than they did last year.
GLAAD's president, Jennifer Barrios, said the numbers show that audiences and TV industry insiders are becoming more aware and accepting of the LGBT population.
"The increase in lesbian, gay, and bisexual characters on primetime television not only reflects the shift in American culture towards greater awareness and understanding of our community, but also a new industry standard that a growing number of creators and networks are adopting," said Barrios.
On mainstream cable networks, GLAAD identified 35 LGBT scripted series regulars, which was the first increase in cable's gay population after two years of declining numbers. GLAAD called HBO's "True Blood" "the most inclusive program currently on television" with six "regular and recurring LGBT characters."
Despite the progress, GLAAD still says the TV industry needs to improve its treatment of the GLBT community.
"Unfortunately, while the number of characters is increasing, many members of our community still do not see stories reflecting their lives … It is troubling that the broadcast networks will not feature even one black LGBT character or one transgender character in the upcoming primetime lineup," said Barrios.