Jeff Goldblum is back in the "Jurassic Park" series, as Universal released a new trailer for "Jurassic World: Fallen Kingdom" on Thursday.
Four years after the destruction of Jurassic World, Owen and Claire (Chris Pratt and Bryce Dallas Howard) return to Isla Nublar with a rescue team after hearing that a long-dormant volcano is set to erupt and kill all the dinosaurs still inhabiting the island. The news prompts a debate over whether efforts should be taken to save the genetically-made beasts, which Dr. Malcolm gives his take on in a government hearing.
James Cromwell, Ted Levine, Justice Smith, Geraldine Chaplin, Daniella Pineda, Toby Jones, Rafe Spall and Isabella Sermon star, while B.D. Wong joins Goldblum in reprising their role from "Jurassic World." J.A. Bayona is directing, with "Jurassic World" director Colin Trevorrow and "Jurassic Park" director Steven Spielberg attached as executive producers. Trevorrow wrote the script for the sequel with Derek Connolly.
"Jurassic World" hits theaters June 22. Watch the trailer above.
10 Summer Movie Box Office Champs of the Last 10 Summers (Photos)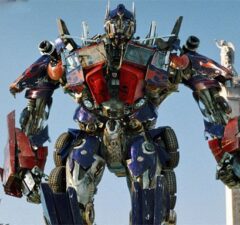 (Tap photo and swipe to view gallery)