If Netflix's "Making a Murderer" awoke your inner keyboard detective, there are plenty of other true-crime documentaries worthy of your investigative skills.
From "Thin Blue Line" to "The Jinx," here are some of the documentary films and TV series that have most successfully forced change, compelled a fresh look at the evidence, or raised questions about law enforcement's handling of tough cases.
Check out true crime docs that in some cases forever altered the lives of the people involved:
Also Read: 'Making a Murderer' Prosecutor Emails Us 9 Reasons Steven Avery Is Guilty
"Thin Blue Line"
This classic 1988 Errol Morris documentary examined the case of Randall Adams, a man convicted of murdering a Texas police officer in 1976. Through recreations and witness accounts, Morris suggested that several key figures in the trial committed perjury. Adams was set free in 1989.
Also Read: 'Making a Murderer' Pardon Petition Draws Signers From 144 Countries
"Paradise Lost: The Child Murders at Robin Hood Hills"
This 1996 Joe Berlinger and Bruce Sinofsky documentary explored the lives of the West Memphis Three, teenage boys accused of murdering and sexually mutilating three younger boys. The film suggested that the confession given by one of the Three was coerced by the police. In 2011, all three were granted a sentence of time served, effectively releasing them.
Also Read: 'Making a Murderer' Pardon Petitions Hit 136,000 Signatures
"Death by Fire"
This 2010 "Frontline" documentary examines the case of Cameron Todd Willingham, a man sentenced to death in Texas after he was accused of setting a pentagram-shaped fire to burn his three little girls to death. But a closer investigation yielded serious questions about the case.
"Central Park 5"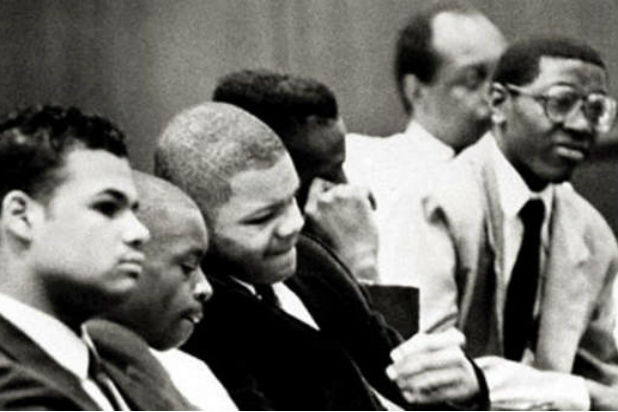 The case obsessed New York City tabloids: A young white jogger, allegedly raped by a group of black and Latino teenagers out "wilding." Police said they confessed, and they went to prison. But DNA evidence showed the group attack was only a hellish urban myth — one that exposed deep prejudices. The 2010 film is a collaboration between Ken Burns, his daughter Sarah Burns and David McMahon.
Also Read: Manitowoc County Sheriff Reacts to 'Making a Murderer': 'We're Not Pleased' (Exclusive)
"The Jinx: The Life and Deaths of Robert Durst"
This six-part 2015 HBO documentary series explored the bizarre case of Robert Durst, who was accused of killing three people over the course of 20 years. The documentary gained international attention when Durst was arrested for first-degree murder the day before the finale aired, in which Durst made an off-hand remark in which he seemed to admit that he "Killed them all."