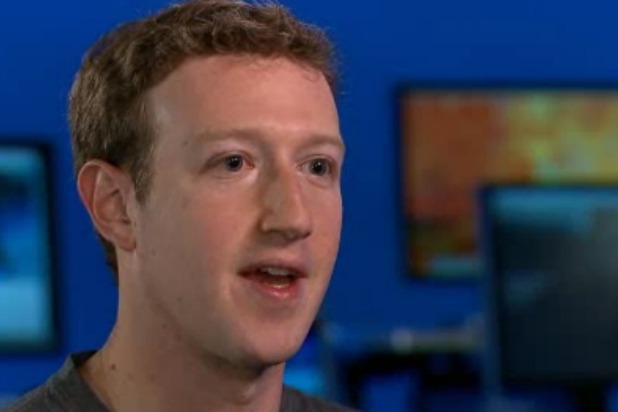 The master of inviting people to overshare wants the government to be more transparent when it comes to accessing Americans' personal information.
"I think that the government made a lot of mistakes in terms of not being clear about what they were using information for," Facebook founder Mark Zuckerberg said in an interview with NBC's "Today" to mark the tenth anniversary of his company.
Also read: Facebook Celebrates 10th Birthday With 'A Look Back,' 10 Fun Facts
"If you ask Americans, they want the government to protect us, so it's not that they don't want any of this stuff. But I think they also want the government to be honest and clear about what's going on. And I think that's the line that was missed here," he said.
Savannah Guthrie noted that she was interviewing Zuckerberg at the address 1 Hacker Way, and asked his opinion of Edward Snowden, who leaked information about the extent of National Security Agency spying.
Also read: Facebook Turns 10: How It Became an 'Integral' Part of Hollywood
Zuckerberg said "hacker" means different things to different people, and doesn't necessarily mean breaking the rules.
"Our definition of hacker goes back to MIT… It was just this group of computer scientists who were trying to quickly prototype and see what was possible. That's why I try to encourage our engineers to do here."
The NSA was only one topic in a wide-ranging interview in which Zuckerberg also addressed Facebook's past struggles, including its initial public offering in 2012. The stock quickly slipped.
"The result of that was that we improved the product, but we went through this year where our business wasn't as good as people wanted it to be," Zuckerberg said. "But you know, I really think that we did the right thing. This is our values. I mean, we want to always serve people first. And if I had to do it again I would make the same decisions all over again."
Facebook stock prices more than doubled last year.
"I've spent a lot of late nights pacing around my living room with teammates just trying to plot out what our next move can be in order to keep pushing forward on this mission," Zuckerberg said. "But one of the big things that I've taken away from the last 10 years is, there's always a next move and you just need to keep on pushing forward and keep on doing the best thing that you can."
Watch the interview:
Visit NBCNews.com for breaking news, world news, and news about the economy