Now that Charlie Sheen has finally gotten the boot from "Two and a Half Men," the show's fans and haters alike are left to ponder how the network can replace the star of what has been TV's highest-rated sitcom.
And it's not like there isn't any pressure to find a replacement for Charlie Sheen — and fast. With multi-millions at stake and a year to go on CBS's production deal with Warner Bros., there is no doubt that the show must go on without Sheen.
Also read: Sheen Rails at Ex-Bosses, Calls Chuck Lorre a 'Living Abortion'
Of course, most shows that are forced to replace a star die quick, hideous deaths, like Drew Barrymore in Scream. And "Two and a Half Men" will undoubtedly face the same grisly fate — unless the right actor takes over the reins.
But who will it be? Discounting the still-not-inconceivable possibility that Sheen somehow makes amends and actually replaces himself, here are seven "Two and a Half Men" substitutes fully endorsed by TheWrap. And no, John Stamos does not appear on this list. He would be terrible.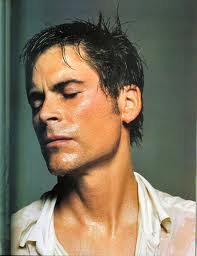 Rob Lowe
Pros: Although he has another gig, and is unlikely to leave it, we can't help think that he's the right man for the gig. Like Sheen, he has a snarky, above-it-all demeanor, and his hilarious turns on "Parks & Recreation" and in movies like "Wayne's World" prove he can do comedy. And to top it off, even Charlie endorsed Lowe — a longtime Sheen family friend — on Wednesday morning.
Cons: He is under contract with NBC for another season of "P&R" — although we have to point out that he's left that network in the lurch before (when he begged off the "The West Wing" early, in 2002).
Also read: Charlie Sheen — Rob Lowe Could Replace Me on 'Men'
David Duchovny
Pros: David Duchovny knows how important finding the right replacement is. Back in 2001, when he quit "The X-Files," Robert Patrick was brought in to fill the void. The show quickly faded from relevance. Bonus: Duchovny plays a very similar character to Charlie Harper on the Showtime dramedy "Californication."
Cons: While he will always be loved as Fox Mulder and "Californication" has already been renewed for another season, Duchovny isn't a guaranteed network ratings machine anymore. Could he carry a network series that isn't about aliens?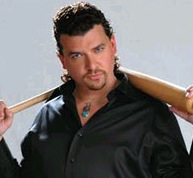 Danny McBride
Pros: This is our top choice of the bunch. As two seasons of his HBO sitcom "Eastbound and Down" have clearly shown, he can make even an unlikable character like Kenny Powers appealing. And, well, there's this very Sheen-esque Powers quote: "I'm a bullet-proof tiger, dude!"
Cons: His comedy is likely too brusque — unless CBS decides to turn this into "Two and a Half Men and Their S****y-Ass Donkeys."
Neil Patrick Harris
Pros: Harris' lothario Barney Stinson on "How I Met Your Mother" brought the former Doogie Howser a new level of popularity. The man simply deserves the opportunity to star in his own show again. He also doesn't have to worry about offending Sheen: He's already ripped him on Twitter.
Cons: He's firmly established as the major draw for "HIMYM," which was recently renewed for two seasons. If CBS moved him over to "Two and a Half Men," would they ruin two of their biggest sitcoms in the process?
Will Arnett
Pros: No one plays an affluent ne'er do well quite like Arnett, and he'd bring in a comedy-nerd fanbase that Sheen never had.
Cons: As Fox's quick cancellation of his rom-com dud "Running Wilde" suggests, he might be better off as a supporting character or as the lead in an ensemble (like, say, "The Office"?).
Ricky Gervais
Pros: Yes, he's an obvious choice to replace Steve Carell on "The Office," but we actually see him as a better fit as a replacement for Sheen — a selfish, sarcastic prima donna condemned to live with a child and deal with Jon Cryer.
Cons:
If the controversy surrounding his performance as host of the Golden Globes illustrated anything, it's that his comedy is not for everyone.
Russell Brand
Pros: Hey, at least getting Katy Perry to guest-star wouldn't be an issue.
Cons: His hair won't translate to American TV. Would he dare cut it off?