This story about Riz Ahmed first appeared in the Miniseries/Movies issue of TheWrap Emmy magazine.
"Stuff happens." That was the mantra when Riz Ahmed first spoke to co-writer-producer- director Steve Zaillian about "The Night Of," the HBO miniseries in which Ahmed would play Naz, the son of a Queens taxi driver who finds himself implicated in the murder of a young woman.
Zaillian had given Ahmed the pilot script, but the actor known mostly for British indies like "Four Lions" had only the smallest inkling that his character would spend most of the series in Rikers Island jail, and no idea of the kind of changes he would undergo there.
Also Read: Michael K Williams 'Definitely Needed Therapy' After Filming 'The Night Of' (Exclusive Video)
"I knew that the quality of writing was brilliant and the team was amazing, but I didn't know that Naz would go on the kind of transformative journey that he did," said Ahmed.
"Steve can be quite tight-lipped. He was like, 'Well, the guy kind of goes on a journey. Stuff happens while he's in prison. Stuff happens.' I knew I was down for the ride, but I didn't know that the ride would take four years."
"The Night Of" turned out to be a marathon production full of stops and starts, including recasting after the death of James Gandolfini, who was originally signed to play the weary lawyer who defends Naz. (John Turturro took over, with Gandolfini retaining a posthumous executive-producer credit.)
Also Read: 'The Night Of' Star Riz Ahmed Recounts Being 'Typecast as a Terrorist'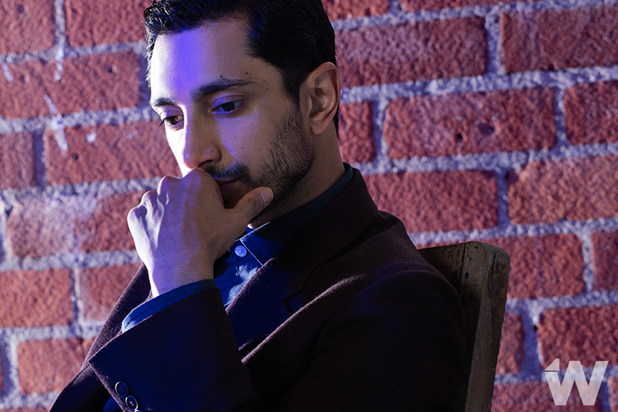 "The first time it stopped, I figured it was dead," he said. "But after a while, I didn't know what to think."
In recent years, Ahmed, born in London to British-Pakistani parents, has been in a string of high-profile projects, including the films "Nightcrawler," "Jason Bourne" and "Rogue One," along with a two- episode arc on "Girls" in which he fathered Lena Dunham's child.
Also Read: 'The Night Of' Star Riz Ahmed on Where Naz Is Now (Exclusive Video)
He's also a rapper, Riz MC, whose work reflects the tension between Muslims and the West — but he doesn't want that to be central to how people perceive him.
"I would hope that my skin color or my religion wouldn't define me as a person any more than an actress who has blond hair would be defined by the color of her hair," he said. "That said, I think that every artist should engage with the world around them."
Go here to read more of Miniseries/Movies issue of TheWrap Emmy Magazine.