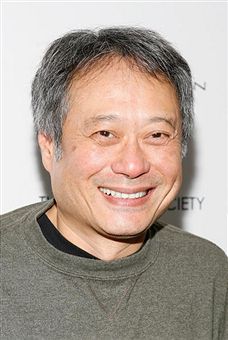 In today's Callbacks — your daily roundup of casting news from Deal Central — Ang Lee's budget for "Life of Pi" is too high for Fox 2000, Travis Beacham's holiday weekend gets off to a strong start thanks to Legendary Pictures, Wayne Kramer refuses to run scared from the director's chair of "Kane and Lynch" and "No Heroics" creator Drew Pearce guides Marvel's "Runaways." Deal Central wishes all of its loyal readers a wonderful Memorial Day with their friends and family.
• Oscar-winning director Ang Lee ("Brokeback Mountain") and Oscar-nominated producer Gil Netter ("The Blind Side") have hit a stumbling block with their big-screen adaptation of Yann Martel's Booker Prize-winning novel "Life of Pi," reports the L.A. Times.
The duo submitted a budget to Fox 2000 chief Elizabeth Gabler that Thompson on Hollywood reported was "well north of $70 million" and the studio balked, further delaying production on the possibly 3D project, which is expensive because it's set mostly in water and involves a number of CG creatures.
Fox 2000 knows what it's doing, as it was also behind the successful adaptations of "Marley & Me" and "The Devil Wears Prada."
"Life of Pi" follows a young boy who finds himself trapped on a boat with a tiger after a shipwreck. M. Night Shyamalan, Alfonso Cuaron and Jean-Pierre Jeunet have all tried to bring Martel's best-selling book to theaters, to no avail.
• In a high-six figure deal made just before the long holiday weekend, Legendary Pictures has acquired a 25-page sci-fi treatment titled "Pacific Rim" from "Clash of the Titans" writer Travis Beacham, reports Deadline.
The futuristic story finds malevolent creatures threatening the planet, whose inhabitants band together and use advanced technology to defeat the menace.
Legendary acquired the possible tentpole project under its co-production and co-financing agreement with Warner Bros. Beacham was the original writer on "Clash of the Titans," which has grossed $475 million worldwide for WB and Legendary.
Beacham is also writing 20th Century Fox's "20,000 Leagues Under the Sea," which Scott Free is producing and Timur Bekmambetov is apparently attached to direct. He's also behind Disney's remake of the 1979 film "The Black Hole" that Joseph Kosinski will direct after he wraps "Tron Legacy," which is reportedly undergoing two weeks of reshoots … uh oh!
Beacham is also rewriting "Logan's Run," which Carl Erik Rinsch is in negotiations with WB to direct, according to Deadline. Beachum first made a name for himself with his script "Killing on Carnival Row," and he's also completed a script for Bad Robot's J.J. Abrams and Bryan Burk to produce, based on an idea by Abrams, which is scheduled to begin production later this year. The writer is represented by WME and Anonymous Content.
• Wayne Kramer ("The Cooler") is in talks to direct Bruce Willis and Jamie Foxx in "Kane and Lynch," according to Latino Review.
Apparently, things weren't working out between Millennium Films and longtime second unit director and former stunt coordinator Simon Crane, who was initially attached to direct but has since departed the project. Then F. Gary Gray, who directed Foxx in "Law Abiding Citizen," passed on the big-screen adaptation of the Eidos videogame.
Now Kramer is in discussions to direct the action movie, which finds the titular duo on a dangerous mission to retrieve a stolen microchip.
Kramer's "Running Scared" was a completely insane movie that could've been laughable trash but wound up being a guilty pleasure. While "Crossing Over" was dismissed by audiences and critics alike, 2003's "The Cooler" was a wonderful indie drama (co-written by Kramer) that indicated he knows how to tell a thoughtful story, not that thoughtfulness has anything to do with a movie starring Willis and Foxx as a couple of crazed killers.
Adrian Askarieh and Daniel Alter are producing from a script by Deal Central favorite Kyle Ward.
• "No Heroics" creator Drew Pearce has landed the coveted gig to adapt Brian K. Vaughan's Marvel comic "Runaways," reports Deadline.
The story follows the children of supervillains who try to use their powers for heroic purposes, though it's unclear whether Pearce will be working from a previous draft by Vaughan or starting with a blank page.
Peter Sollett ("Nick and Norah's Infinite Playlist" — rent it!) is the studio's surprising but wise choice to direct. WME represents both Pearce and Sollett.
"No Heroics" is a British sitcom set in a bar that's a hangout for superheroes who aren't allowed to use their powers while drinking with their buddies.