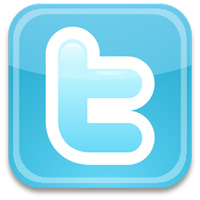 For the moment, I have as many followers as Ashton Kutcher: none.
According to Twitter's own feed, it has disabled the number of followers displayed on user's pages "temporarily … while we fix a bug."
The bug is reportedly one that allows users to make anyone follow them, and Twitter users were apparently exploiting the bug.
As Mashable points out, Conan O'Brien's account illustrates the problem. Since opening his Twitter account, O'Brien had been following just one person. On Monday, he was suddenly following 194.
UPDATE: Twitter says it has identified and fixed the problem: "We identified and resolved a bug that permitted a user to "force" other users to follow them. We're now working to rollback all abuse of the bug that took place. Follower/following numbers are currently at 0; we're aware and this too should shortly be resolved."