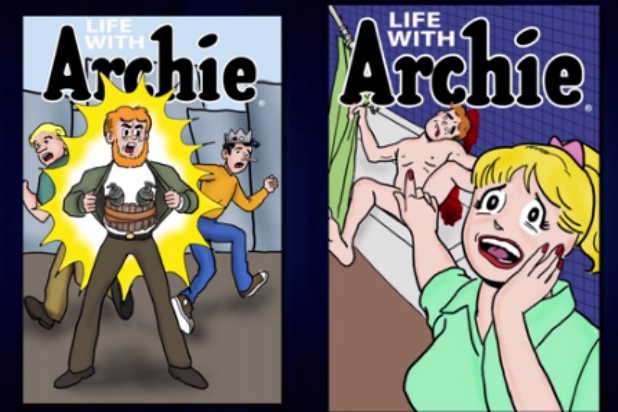 Archie Andrews is as good as dead — but at least he's going out in a (literal) blaze of glory.
The titular "Archie Comics" character is set to be murdered in an upcoming issue, when he jumps in front of a bullet intended for his gay best friend.
"It's very dramatic," Conan O'Brien said on Tuesday's show. "If you're going to kill off a beloved character, that is a really noble way to go: saving your friend who's being persecuted."
See video: Max Greenfield Tells Conan His Father Was Ashamed of His Kitten Nipple-Licking Scene on 'New Girl'
It's far more inspirational than some of the other options "Life With Archie" comic may have considered, all suggestions are really courtesy of the TBS "Conan" staff, of course.
For example, there was the meth overdose idea, another where deep vein thrombosis from sitting in an airplane seat for too long claimed the red-head.
Then of course there was the proposed "Martyred by Hamas" issue, and finally, the bathtub slip and fall.
Watch the video: