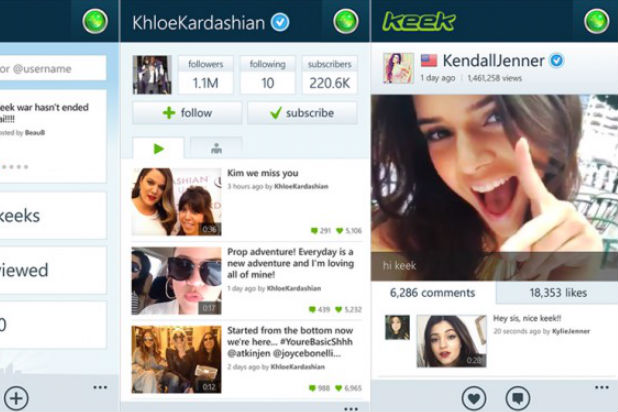 Keek, a leading mobile video social network with 70 million members worldwide, has appointed venture investor and digital entertainment executive David Birnbaum to its Board of Directors, the company announced Monday.
Birnbaum is president of Broadway Video Ventures (BVV), the corporate strategy, investment and acquisition arm of Broadway Video Entertainment. He has also served as an independent board member for Goldman Sachs Investment Partners and has been an advisor to several digital startups.
Also read: TheGrill: Innovators Talk Opportunities, Pitfalls for Video Content in the Digital Age (Video)

"David is one of the most well networked and forward thinking digital media executives in the country," said Keek CEO Alex Cameron in a statement. "His finance and operational expertise coupled with his extensive contacts in both the entertainment and venture investment community makes him a highly valued advisor to Keek. His strategic thinking and deal making abilities will be critical as Keek enters into accelerated growth phase and scales our platform globally."
While at BVV, Birnbaum co-founded Above Average, the online comedy network that has grown to over seven million YouTube subscribers in less than a year. Birnbaum also played a pivotal role in structuring the landmark Yahoo/"Saturday Night Live" clip licensing deal in 2013 that brought the show's archives to the web portal.
Also read: Google Reveals How it Fights Piracy and Generates Revenue for Hollywood
"Keek sits in the intersection of video, mobile and social, the fastest growth sectors in digital," said Birnbaum. "It has quickly established itself as one of the leading mobile platforms for creating and sharing short form video content. I'm excited to be working with such a world class executive team at Keek to pursue new growth opportunities and take Keek to the next level."
Birnbaum's appointment is subject to approval by the TSX Venture exchange.