"De Palma" isn't just a title; it's also a cast list. Whereas other documentaries would bring in colleagues, friends and critics to talk about the screen career of director Brian De Palma, this new film from Noah Baumbach and Jake Paltrow lets De Palma do all the talking, telling the story of his life and the many ups and downs of his movie career.
Not just any auteur can make this kind of treatment work: I adore the films of Canadian director Guy Maddin, but the documentary "The 1000 Eyes of Dr. Maddin," also screening at this year's Venice Film Festival, made me never want to hear him discuss his process or his inspirations ever again. But while I wouldn't willingly subject myself to a second viewing of "The Bonfire of the Vanities" or "Snake Eyes," I would happily listen to De Palma expound on what works and what doesn't in those movies.
Regarding "Bonfire," for instance, De Palma notes that his adaptation needed to be darker and more cynical, along the lines of "The Magnificent Ambersons" or "Sweet Smell of Success." The cinephile in him appreciates those movies; the pragmatist knows that the directorial careers of Orson Welles and Alexander Mackendrick, respectively, never bounced back from them. Instead, with the affable Tom Hanks in the lead, De Palma made a kinder, gentler version, one he still insists works, so long as you haven't read the Tom Wolfe novel on which it's based.
Also Read: A24 Picks up Noah Baumbach and Jake Paltrow's Brian De Palma Documentary
"De Palma" doesn't dwell for too long on autobiography, although after talking about his childhood at the beginning of the movie, the director will occasionally refer to his formative years in the context of his work, whether recalling his orthopedic surgeon father's bloody surgeries as a prep for the prom scene in "Carrie" or relating the story of spying on his philandering dad and how that influenced the creation of the Keith Gordon character in "Dressed to Kill."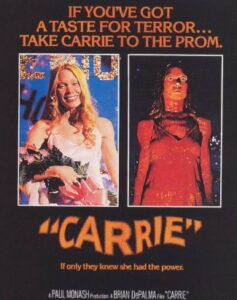 Film fans will love the inside-baseball stuff about movies that almost got made (at one point, Sidney Lumet was going to make "Scarface" while De Palma was set to do "Prince of the City," before their positions were reversed) and who almost played what (Bob Hoskins was set to be Al Capone in "The Untouchables" before they went with Robert DeNiro, who made his screen debut in an early De Palma effort, "The Wedding Party").
Still, you don't have to be a movie nerd to appreciate stories about Steven Spielberg visiting the set of "Scarface" and helping to film the final shoot-out while Al Pacino was out for two weeks with a hand injury he received when picking up a hot gun by the barrel. It should also be noted that De Palma, unlike many other auteurs, is generous in giving credit to composers and cinematographers whose contributions helped shape his films. (He's also got nice things to say about Pauline Kael, the critic who championed him most, and even Julie Salomon, admitting that nothing in her eviscerating book "The Devil's Candy," about the making of "Bonfire," was untrue.)
Also Read: 'Mistress America' Review: Greta Gerwig, Noah Baumbach Reteam for Another Cringingly Funny Comedy
Now in his seventies, De Palma apparently doesn't feel the need to filter, which gives us some wonderfully dishy tales about how much he hated working with Cliff Robertson in "Obsession" (sensing that co-star Genevieve Bujold was stealing the movie, Robertson would lean to the side in his scenes with her to mess up her eye-line) or battling producer-star Tom Cruise to keep Robert Towne from totally trashing David Koepp's screenplay of "Mission: Impossible."
While the film frequently cuts back to the same static shot of De Palma, Baumbach (who's having quite the year, between this, "Mistress America" and "While We're Young") and Paltrow interweave lots of great footage, both from their subject's filmography as well as those who inspired him. (The first clip we see, it should come as no surprise, is from "Vertigo," and Hitchcock remains a touchstone for De Palma throughout the film.)
Also Read: HBO Suspends Pre-Production of Brian De Palma's Penn State Molestation Film 'To Deal With Budget Issues'
I found myself wishing that "De Palma" was twice as long; the movie does touch upon his entire filmography — including obscurities like "Get to Know Your Rabbit" and "Home Movies," as well as the video for Bruce Springsteen's "Dancing in the Dark" — but I would have loved to have heard as much detail about, say, "Femme Fatale" as there is about "Carlito's Way."
You don't have to love De Palma's movies to find "De Palma" a fascinating look at a vital period of American film history, through the eyes of a controversial artist. Here's hoping Baumbach and Paltrow can coax De Palma's fellow 1970s Young Turks (Scorsese, Spielberg, Lucas, Coppola, et. al.) into giving similarly frank and complete self-assessments.