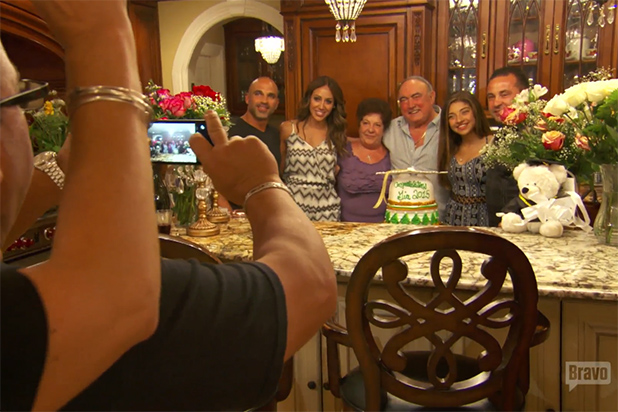 Bravo will air a three-part special about "Real Housewives of New Jersey" star Teresa Giudice's family during her time in prison, the network announced on Monday.
"The Real Housewives of New Jersey Teresa Checks In" is a chronicle of Giudice's husband Joe and their four daughters and extended family during Giudice's sentence earlier this year. It will begin airing on Bravo Oct. 11.
The series promises that "The Real Housewives" star will remain a "major presence" in the special via phone calls and frequent visits to the prison where she was being held.
Also read: 'Real Housewives' Star Bethenny Frankel Rips Ramona Singer Over Cheating Accusations on NY Reunion (Video)
The reality star, who was convicted with her husband of mail, wire and bankruptcy fraud in a New Jersey federal court on Oct. 2, was set to serve a 15-month prison sentence beginning in January, but was released early the following month.
"The Real Housewives of New Jersey Teresa Checks In" is produced by Sirens Media, LLC for Bravo. Rebecca Toth Diefenbach, Valerie Haselton, Lucilla D'Agostino, Caroline Self and Jacob Huddleston serve as executive producers. Andy Cohen also serves as executive producer.