The writers of "Lincoln," "Argo" and "Life of Pi" are among the six nominees for USC Libraries' 25th annual Scripter Award — a group of the usual suspects plus one mild surprise, Stephen Chbosky's "Perks of Being A Wallflower."
The Scripter Award honors the screenwriter of the year's best cinematic adaptation, and the author of the book it was based on. In the past, it has recognized the screenwriters and authors of instant classics, such as "Schindler's List," "L.A. Confidential" and "T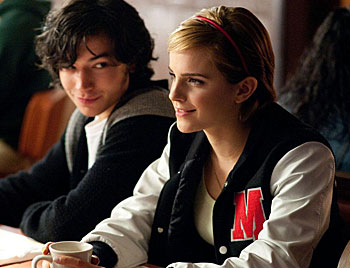 he Social Network."
This year, the committee of film critics, authors, screenwriters and deans selected the same five scripts that are up for a Best Adapted Screenplay Oscar — and added "Perks," the well-received high-school-set movie that won a WGA nomination earlier this month. Chbosky adapted his own book for the screen and directed the film, making him the only Scripter nominee who would be a sole recipient.
The other nominees:
>> Chris Terrio for "Argo" and Joshuah Bearman and Antonio J. Mendez for their books that inspired it
>> Benh Zeitlin and Lucy Alibar for "Beasts of the Southern Wild," inspired by Alibar's play "Juicy and Delicious"
>> David Magee for "Life of Pi" and Yann Martel for his novel of the same name
>> Tony Kushner for "Lincoln" and Doris Kearns Goodwin for her historical tome "Team of Rivals"
>> David O. Russell for "Silver Linings Playbook" and Matthew Quick for his novel
USC Libraries will announced the winners at a black-tie ceremony Saturday, Feb. 9, in the Edward L. Doheny Jr. Memorial Library on campus. Helen Mirren and Taylor Hackford will chair a dinner where "Brokeback Mountain" scribes Larry McMurtry and Diana Ossana will receive a previously announced Literary Achievement Award.
Screenwriter Naomi Foner co-chaired the selection committee with USC professor and Writers Guild representative Howard Rodman.