Twitter unveiled a new mobile video service called Vine on Thursday.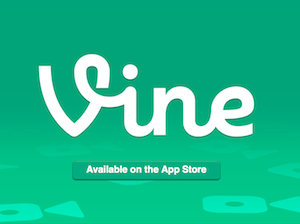 The service, which allows users to capture and share short looping videos, has been billed as the Instagram of moving pictures. Currently, it is only available on the iPhone and iPod Touch, though the company says its working to add other platforms.
In keeping with Twitter's love of brevity, videos must be six seconds or less.
"They're little windows into the people, settings, ideas and objects that make up your life," Dom Hofmann, the co-founder of Vine, wrote in a blog post. "They're quirky, and we think that's part of what makes them so special."
A spokesperson for Twitter did not immediately respond to emails from TheWrap requesting comment.
Vine, which was a standalone company, was acquired by Twitter last fall. The company had not yet launched.
"Our companies share similar values and goals; like Twitter, we want to make it easier for people to come together to share and discover what's happening in the world," Hoffman said. "We also believe constraint inspires creativity, whether it's through a 140-character Tweet or a six-second video."
Videos can be shared on Twitter or on their own web pages. Vine is available as an app on Apple's online store.
The videos are choppy and fast moving, similar to a .gif image, though Vine also boasts sound. A small speaker in the bottom left corner of the square video screens allows viewers to click the audio on or off.
Twitter co-founder Jack Dorsey, who now runs the mobile payment startup Square, tweeted that "this one's going to be big."
"Vine is the most exciting thing I've seen in a while," he said. "Not just because of the team, because it brings an entirely new art form to the world."