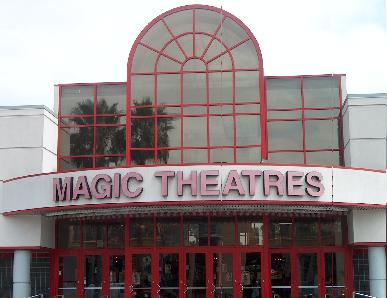 Rave Motion Pictures will take over as theater operator for Baldwin Hills Crenshaw Plaza, mall-owner Capri Urban Investors announced on Monday.
Rave is taking over the space from Magic Johnson Theaters, which announced it was closing its doors last summer.
Johnson opened the Crenshaw theater in 1995 through a partnership with Sony-Loews Theatres designed to promote economic development in predominantly black neighborhoods. It was acquired by AMC in 2005.
The theaters are being modernized into a fifteen-screen multiplex featuring stadium seating, digital projection and sound, and 3-D screens.
The theaters are scheduled to reopen by Memorial Day, 2011.
In Los Angeles, Rave currently operates the Rave 18 at the Howard Hughes Center (formerly known as "The Bridge" Theater). The company owns or manages 61 theaters and approximately 1,000 screens located in 20 states across the country.