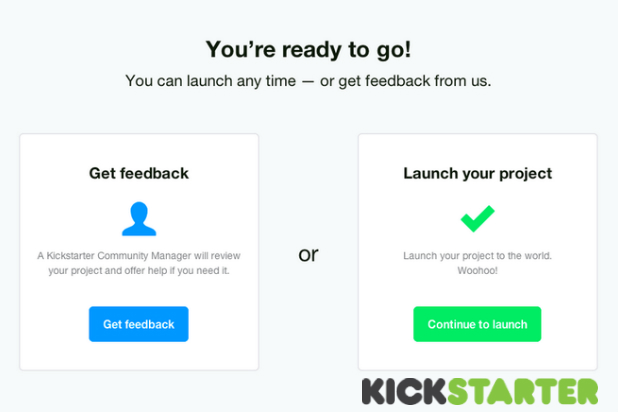 Kickstarter is rolling out major changes to its rules and approval process designed to broaden the scope of projects the crowdfunding site accepts and make launching projects simpler.
New CEO Yancey Strickler wrote in a blog post Tuesday that the site would be eliminating its requirement that all projects go through a Community Manager approval process before launching. The new "Launch Now" option is currently available to 60 percent of projects and will roll out to the entire Kickstarter community in coming weeks.
Also read: LeVar Burton's 'Reading Rainbow' Kickstarter Success Has Renewed His Faith in Humanity
In the post, Strickler wrote that Community Managers would still be available for feedback from any creators who wanted guidance or feedback.
Strickler also acknowledged that the litany of rules governing what sorts of projects qualified for fundraising on Kickstarter were unduly complicated. Instead, the company reduced the qualifications down to three rules:
Projects must create something to share with others – "Every project needs a plan for creating something and sharing it with the world."
Projects must be honest and clearly presented – "Projects can't mislead people or misrepresent facts, and creators should be candid about what they plan to accomplish."
Projects cannot fundraise for charity, offer financial incentives, or involve prohibited items – "We're all in favor of charity and investment, but they're not permitted on Kickstarter. Projects can't promise to donate funds raised to a charity or cause, and they can't offer financial incentives like equity or repayment."
Also read: LeVar Burton Hits $1 Million 'Reading Rainbow' Kickstarter Goal in Less Than 24 Hours
The changes were made in part due to increasing competition from crowdfunding sites like Indiegogo, which had few restrictions to launching projects.