July brings beach days, barbecues and the Television Critics Association Summer Press Tour, though one of those is very much unlike the others.
There is much on the line over the near-three-week event for the networks hosting events and the media scrambling to cover the chaos. As such, there will be a great deal at stake in the ballrooms of the Beverly Hilton — here is who TheWrap believes has the most to gain and the most to lose.
Most to Gain or Lose: Comedy Central and Trevor Noah
Trevor Noah has kept a low media profile since his introduction in March as host of "The Daily Show" and almost immediate resurfacing of old Twitter jokes viewed as sexist and anti-semitic. But with his premiere as Jon Stewart's successor approaching, the Noah roll-out has begun. This month, the comic appeared at the Just for Laughs festival and has been featured in GQ magazine. He will introduce himself to TCA critics on Tuesday, July 28 at 8 p.m. at The Broad Stage in Santa Monica via a stand-up set. "An Evening With Trevor Noah" will be followed by a meet-and-greet, when the entertainment journalists will have their glad-hand opportunity — an important moment for Noah to win allies.
The following day, Noah will be a key part of the Viacom Networks portion of the event, his first TCA experience. Advance warning, Trevor — you'll probably have to answer questions about those old tweets.
Noah's "Daily Show" run begins on Sep. 28. Jon Stewart's ironically ends during TCA, on Aug. 6 — so it's an important few week-stretch indeed.
Also Read: 'Empire,' 'Transparent' Lead 2015 TCA Awards Nominations
Most to Gain: AMC
"The Walking Dead" regularly dukes it out with NBC's "Sunday Night Football" as TV's most-watched show. Spinoff "Fear the Walking Dead" is set to premiere next month, and AMC badly needs it to carry the original's torch. Sans "Mad Men" and with "Breaking Bad" way back in the cable channel's rearview mirror, AMC could really use the buzz and the eyeballs. So what will the TV critics think?
Set in Los Angeles, "Fear the Walking Dead" takes viewers back to the beginning of the zombie apocalypse — a time when the world was changing rapidly for reasons unknown, before anyone understood exactly what was happening, when life as everyone knew it was upended and altered in ways no one could have ever imagined.
"Fear the Walking Dead" stars Kim Dickens as Madison, Cliff Curtis as Travis, Frank Dillane as Nick, Alycia Debnam-Carey as Alicia, Elizabeth Rodriguez as Liza, Ruben Blades as Daniel, Mercedes Mason as Ofelia and Lorenzo James Henrie as Chris. The six-episode first season is executive produced by Robert Kirkman, Gale Anne Hurd, Greg Nicotero, David Alpert and showrunner David Erickson and produced by AMC Studios.
"Fear the Walking Dead" premieres at 9 p.m. Sunday, Aug. 23 on AMC.
Most to Lose: HBO
Traditional powerhouse HBO has a bit to lose here, if for no other reason than being No. 1 means there is nowhere to go but down. And while HBO has shown no signs of slipping, its competitors are gaining momentum. Starz, for example, topped Showtime in terms of total subscribers by the end of last year, and while it may not be close to HBO, all pay-TV channels are gunning for that gold standard.
HBO is simultaneously feeling the Netflix pressure, with both outlets attempting to more successfully adopt the other's formulas and formats first. That arms race will surely play out on the microphones at the Beverly Hilton.
Making matters potentially worse for HBO, its current TCA lineup isn't overly buzzy or exciting — but perhaps David Simon can bring some of that "The Wire" magic to "Show Me a Hero." Show us a winner, HBO.
Also Read: James Corden to Host 2015 TCA Awards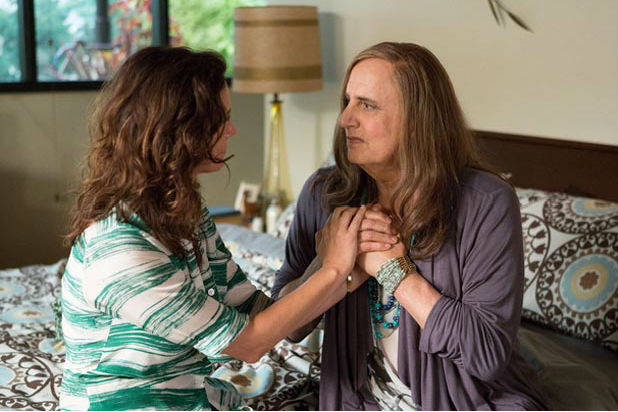 Most to Gain: Amazon (and Crackle and Hulu)
We passed this one off to Howard Homonoff, senior vice president of strategic advisory and business development firm Medialink.
"The streaming services — the competitors to Netflix — have probably the most to gain. I suppose you could say they have the most to lose in a sense too, if they don't take advantage of these kinds of opportunities," Homonoff told TheWrap. "Obviously, Hulu — I don't think there's been any formal announcement — but the indication that they may be creating a premium tier, which would be with no advertising, which would be a pretty significant development and sort of more directly going after Netflix, but seemingly at a higher price point."
He also specified Crackle as a company with much to gain, and Amazon's positive "Transparent" momentum. Homonoff believes that Hulu isn't ready to announce its premium, commercial-free tier at this TCA, but he isn't completely ruling it out.
Also Read: AT&T-DirecTV $48 Billion Merger Inches Closer to Federal Approval
Most to Lose: Nielsen
Every year, Nielsen's traditional ratings systems become more and more antiquated, and networks — broadcast and cable alike — have been slowly yet steadily moving away from the standard methods. That puts Nielsen — which nearly monopolizes the TV ratings game — in a tough spot to continue proving its worth. That hasn't been simple, despite its best efforts. Throw in streaming, and Nielsen has never looked more out of touch.
At the last TCA, Nielsen elected to present for its first time, managing to overly confuse many in attendance — and these were entertainment journalists who regularly report on such matters.
"We are excited about our second year at TCA," a Nielsen spokesperson told TheWrap. "This year, we are not only going to speak about how we are advancing toward totaling up audiences — regardless of platform, device or delivery — but will also talk about a need for comparable metrics. We are also looking forward to sharing insights on consumer behavior and viewing trends in regard to traditional television, the growth of TV-connected devices as well as streaming video on demand services."
Let's hope this year's breakfast is a bit more digestible. Otherwise, your move: Rentrak.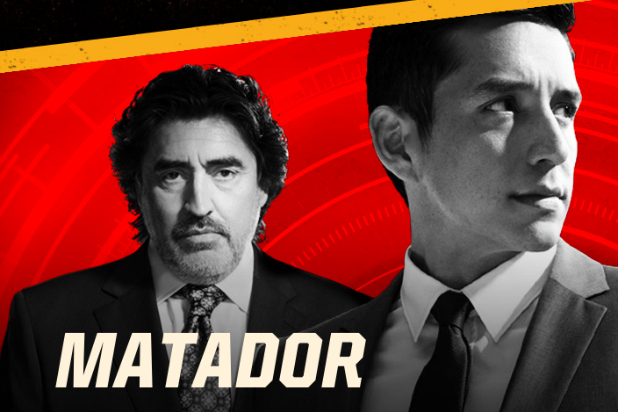 Most to Lose: El Rey Network
El Rey network could really use a hit and a little more general awareness of its existence. Robert Rodriguez's government-subsidized cable channel has tried with soccer-spy thriller "Matador," though it didn't quite score a hat trick. "From Dusk Til Dawn" is a pretty good franchise, but the popularity isn't really there. In addition to that Rodriguez creation, the Rodriguez-hosted "Director's Chair" is the only other panel at TCA.
El Rey seems to be still trying to find its way, and needs a plan beyond simply leveraging Rodriguez's projects and contacts. If El Rey doesn't make gains, it's got a lot to lose.
Also Read: MTV VMA Nominees: Taylor Swift, Ed Sheeran, Beyonce Lead the Pack
Most to Lose: Mid-level Cable Channels
Back to Homonoff for this one, who sees the increasing trend of skinny bundles as a threat to the mid-level cable players.
"If this skinny bundle innovation really begins to catch on from a consumer perspective, that's going to accelerate the squeeze in the middle of the cable marketplace," he said. "I don't think it's going to have a huge impact for the very top of that marketplace … and stuff that's sort of cheap and at the bottom maybe doesn't get threatened much either."
In other words, watch your back, Homonoff warned the lesser Discovery, A+E, Turner and Viacom channels.
"Those which aren't seen as 'must haves,' the pressure is on them to justify and stand out in a crowded marketplace," he added. "Does anyone have anything interesting or surprising that helps in that increasingly threatened environment."
Also Read: Chris McCarthy Named General Manager of VH1
And just for fun, here are some honorable mentions:
Most to Gain: Beverly Hilton's Bar Revenue
Most to Lose: Sleep
Most to Gain: Weight
Most to Lose: Cool/Patience/Temper (Anyone)
TCA technically kicks off with a National Georgraphic Channel party Monday evening; the panels begin in earnest on Tuesday morning.