AMC dropped a trippy teaser for its upcoming Jason Segel-created anthology series "Dispatches from Elsewhere" on Monday, giving us more questions than answers about the mysterious show.
The sneak peek, which you can view via the video above, features stars Segel, Sally Field, Richard E. Grant, André Benjamin and Eve Lindley as they are recruited as "secret agents" in what is either a game, a government operation or something much, much stranger.
Here's the description for the AMC anthology, in the cable channel's own words: The ten-hour series is centered around four ordinary people who feel there's something missing in their lives, but they can't quite put their finger on what it is. This diverse foursome is brought together by chance – or perhaps it's by design – when they stumble onto a puzzle hiding just behind the veil of everyday life. As they begin to accept the mysterious "Dispatches from Elsewhere" challenges, they come to find that the mystery winds deeper than they imagined, and their eyes are opened to a world of possibility and magic.
---
Also Read:
Jason Segel's AMC Anthology Series Adds Richard E Grant and Sally Field to Cast
---
The series is executive produced by Segel, Scott Rudin, Mark Friedman, Garrett Basch, Eli Bush, Jeff Freilich and Alethea Jones. Friedman serves as showrunner on the anthology, which is an AMC Studios production.
"Dispatches From Elsewhere" will premiere on AMC in 2020. No specific date has been set for its debut.
2019 Holiday TV Specials: 25 Programs Sure to Make Your Days Merry and Bright (Photos)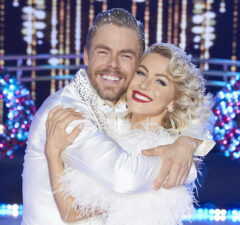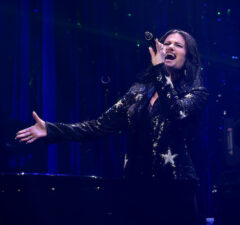 (Tap photo and swipe to view gallery)