It's official — Johnny Depp is paying another visit to "21 Jump Street."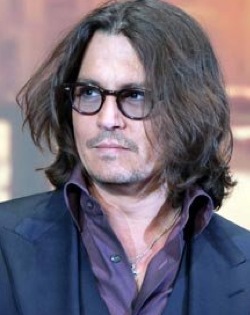 A rep for the actor confirms to TheWrap that Depp will perform a cameo in the upcoming big-screen adaptation of the former Fox series, which Depp starred in from 1987 to 1990.
Also read: "Ricky Gervais: Johnny Depp Will Appear on New Show"
The adaptation, which will star Channing Tatum, Dave Franco and Jonah Hill (who also co-wrote the script, with "Scott Pilgrim vs, the World" scribe Michael Bacall) is currently filming for a March 16, 2012 release.
Depp publicly indicated his interest in appearing in the adaptation back in December, while promoting "The Tourist."
At the time, he told MTV, "I've said I'm into it, but no one's actually approached me … I'm in. I'm in, I think it'd be pretty easy."
Apparently, Depp found the time in his ever-busy schedule — which includes the upcoming vampire soap-opera adaptation "Dark Shadows" — to make the appearance. It's not yet known if Depp will reprise his role as Officer Tom Hanson or if his appearance will fall under another guise.
The original series focused on a squad of police officers whose youthful appearances allowed them to infiltrate high schools and colleges in order to fight crime.