HBO's "Boardwalk Empire" wrapped its third season down slightly from last year's Season 2 capper, but made up for it with repeated airings of the episode on Sunday night.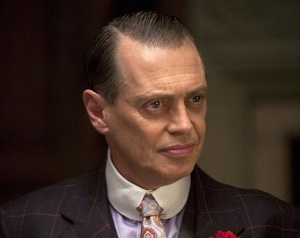 This year's finale drew in 2.7 million total viewers with its initial 9 p.m. airing — off a bit from last season's finale, which pulled in 3 million total viewers with its initial airing.
Also read: "Boardwalk Empire" Creator on Legalizing Drugs and Making Nucky Likeable Again
Overall, the series — which stars Steve Buscemi as corrupt Atlantic City political figure Enoch "Nucky" Thompson — drew in 4.3 million total viewers over three airings Sunday night.
Sunday night's finale was also the season's most-watched episode since the season premiere, which drew 2.9 million total viewers.