Though I've been reading about CinemaCon for years and have a good idea about what to expect from Hollywood in Las Vegas, this will be my first official time covering the annual gathering of exhibitors and studio executives. While I'm looking forward to meeting executives from the exhibition community (when I'm not hitting the blackjack tables with TheWrap's editor-in-chief Sharon Waxman) and learning about all the new improvements that theater owners are making to cater to customers, here are 5 questions heading into CinemaCon: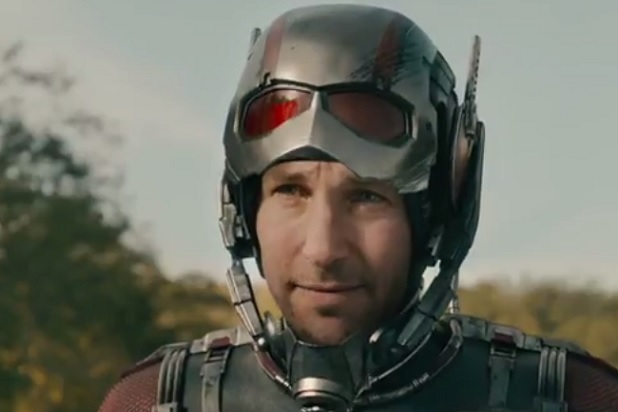 1. Which studio will win the Geek Wars?
Paramount, Disney, 20th Century Fox, Universal and Warner Bros. will all be showing off their summer wares and upcoming tentpoles. Will WB replay the "Batman v Superman" footage it showed to fans on Monday night? Will Disney show off new footage from "Ant-Man" or "Star Wars: The Force Awakens?" A geek can dream. Meanwhile, Warner Bros. may have pushed "Pan" to the fall but it still has "Mad Max: Fury Road," "Entourage" and "Magic Mike XXL" this summer, so that should be an exciting panel. Universal has "Ted 2" and "Straight Outta Compton" debuting this summer as well as "Jurassic World," and personally, I'd like to see more footage featuring the kids in the movie instead of Chris Pratt and his motorcycle.
Also Read: 'Batman v Superman' Retro Trailer Parody Features Christopher Reeve, Adam West in Action (Video)
2. Will Melissa McCarthy and Paul Feig's "Spy" rival "Bridesmaids"?
I'm a huge Paul Feig fan so there's no way I'd miss out on his latest comedy starring Melissa McCarthy, which 20th Century Fox will be screening in the desert after its well-received premiere at SXSW last month. Feig and Rose Byrne were each honored with awards this year at CinemaCon, so its organizers clearly have faith in the film, which co-stars tough guys Jason Statham and Jude Law.
Also Read: Paul Feig, Melissa McCarthy's 'Spy' to Open Seattle International Film Festival
3. Wil Pixar kill it again with "Inside Out"?
In the past five years, I've only seen two Pixar movies — "Toy Story 3" and "Monsters University" — so I'm more than ready to feast my eyes on its latest release, "Inside Out." The film deals with complex themes, as a young girl's emotions compete for control of her mind. Director Pete Docter's "Monsters Inc." and "Up" are both mature animated movies and I expect his "Inside Out" to standout amongst Pixar's recent output.
Also Read: 'Inside Out' Trailer: Pixar Teases an Emotional Trip Down Memory Lane (Video)
4. Which Sony director will spill the buzziest news?
Sony is offering select journalists interviews with its impressive crop of directors this year, so naturally, I jumped at the opportunity. TheWrap will be chatting with Robert Zemeckis, whose "The Walk" stars Joseph Gordon-Levitt; "Pixels" director Chris Columbus, who knows how to defeat video game villains such as Pac-Man and Donkey Kong; "Hotel Transylvania 2" director Genndy Tartakovsky and "Goosebumps" director Rob Letterman, the latter of whom will be joined by producer Neal Moritz. That's a lot of filmmaking power for one panel!
Also Read: 9 Breakout Movie Stars of Summer 2015: Navigating the Galaxy From 'Paper Towns' to 'Tomorrowland'
5. Will this year's Star of Tomorrow Turn out to be a Shailene Woodley or…?
"Paper Towns" stars Nat Wolff and Cara Delevingne are going to get huge career boosts from that John Green adaptation, so it makes sense they are Breakthrough Performers of the Year. Meanwhile, "Tomorrowland's" Britt Robertson is the choice for 2015 Star of Tomorrow, while Alan Arkin for the Lifetime Achievement Award. Will Robertson measure up to the honor, as Shailene Woodley did last year?
It's going to be an exhausting week!
Read TheWrap's Summer Movie Preview coverage:
Also Read: 9 Summer Movie Burning Questions: Can Marvel, Disney Survive Success? Where Are the Black Movies? Is 'Terminator' a Crazy Gamble?
Also Read: 17 Summer Movies We're Dying to See: From 'Dope' to 'Avengers: Age of Ultron'
Also Read: 9 Breakout Movie Stars of Summer 2015: Navigating the Galaxy From 'Paper Towns' to 'Tomorrowland'