The Oscars are almost a year away, with many of the likely Best Picture nominees still on the horizon, but the 83rd Academy Awards just got its showrunners.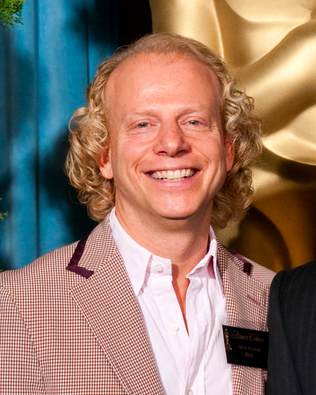 The Motion Picture Academy has tapped a veteran film producer and Oscar winner Bruce Cohen (right) and television producer/director Don Mischer (below left), who has substantial experience producing shows around live events, to oversee next year's telecast.
Mischer also will serve as the telecast's director.
The Academy Awards will be presented on Feb. 27, 2011, at the Kodak Theatre and televised live on ABC.
This is the first time working behind the scenes on an Oscar telecast for both men, though the two did oversee last year's Governors Awards event in November.


"I fell in love with the Oscars as an eight-year-old kid, the night my grandmothers let me stay up to watch for the first time," Cohen said in a statement. "It is a dream come true for me to now be producing the show with the phenomenal Don Mischer, whom I've had an incredible time working with in the past. We hope to create a show that celebrates what people around the world love about the Academy Awards year after year – the excitement, glamour and tradition of Oscar Night itself."
"During my previous collaborations with Bruce, I have come to know him as a passionate, smart and creative producer, and I couldn't be more thrilled to now be working with him on the Oscars," Mischer said in a statement. "As a producer and director, I have always been inspired by the live broadcast of major, high-profile events and when it comes to that, it doesn't get any bigger than the Academy Awards."
Cohen won an Academy Award in 1999 as producer of the Best Picture-winning drama "American Beauty." He was also nominated in the Best Picture category in 2008 for "Milk." Cohen's other movie producing credits include "The Flintstones" (1994), "Down with Love" (2003), "Big Fish" (2003), "The Forgotten" (2004) and "The Nines" (2007). In television, Cohen's executive produced "Pushing Daisies," "Traveler" and "Side Order of Life."
Mischer has some substantial experience overseeing coverage of concerts and special events, which should put him in good stead for the Oscars. His past work includes "We Are One: The Obama Inaugural Celebration at the Lincoln Memorial," "The Kennedy Center Honors," several Super Bowl half-time shows and the opening ceremonies of both Winter and Summer Olympic Games. He has also produced specials with Barbra Streisand, Willie Nelson, Beyonce, Yo Yo Ma and Carrie Underwood.
Last year's producers were Bill Mechanic and Adam Shankman co-produced, and Hamish Hamilton directed.