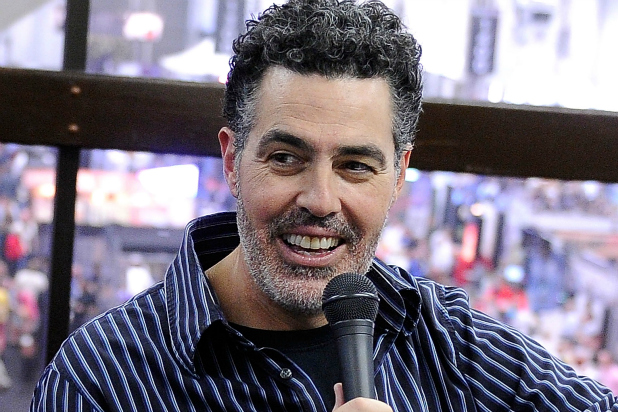 Adam Carolla will keep complaining via Podcast One for at least 5 more years.
The host of "The Adam Carolla Show" — and like a half-dozen other popular podcasts — re-upped with the industry leader for another half decade. Podcast One and Carolla Digital will work closely on production and development of new programming.
"It's great to continue working with Norm Pattiz and the PodcastOne team," said Carolla. "I look forward to many more fruitful years with PodcastOne."
"I learned one lesson very early in life – if you want to do something, do it with the best," added PodcastOne Chairman and CEO Norm Pattiz. "I've been working with Adam since his 'Loveline' days, and I hope that my obituary is read on his show first."
Also Read: Alison Rosen Disputes Adam Carolla's Details of Her Firing
Carolla is the Guiness Book of World Record's holder for most downloaded podcasts. PodcastOne is the leader in advertiser-supported podcasts, with approximately 200 shows.
In addition to Carolla's show, Podcast One also boasts series by Shawn and Larry King, Penn Jillette, Dan Patrick, Rich Eisen, Chris Jericho, Jay Mohr, WNYC's Radiolab and Freakonomics, among others.