Chinese filmmaker and dissident Ai Weiwei will be part of the jury for the International Film Festival Rotterdam giving the event a whiff of political protest, the organization said Tuesday.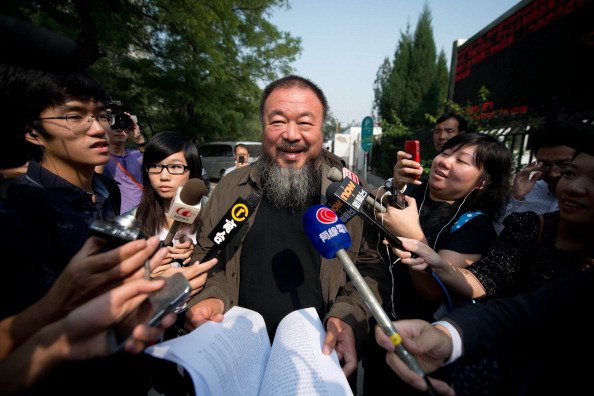 Ai will join a jury that includes Russian screenwriter and filmmaker Sergei Loznitsa ("The Revue," "My Joy"), Dutch director Kees Hin ("Shadowland") and artistic director of the Seville European Film Festival José Luis Cienfuegos.
The jury consists of another artist who has run afoul of a politically repressive regime –Iranian actress Fatemeh Motamedarya, who has been banned from acting in film, theater and television for the past two years.
Due to a travel ban from the Chinese government, Ai will judge the films remotely from his Beijing home.
Ai's travails and protests have been documented in "Ai Weiwei: Never Sorry," which received a special jury prize at the 2012 Sundance Film Festival.
His criticism of the Chinese government and alleged human-rights abuses has brought with it a series of legal headaches and tax trouble. He also has come down on the country's leadership for, among other things, covering up shoddy construction that led to deaths during the 2008 Sichuan earthquake.
Along with his fellow jury members, he has been tasked with selecting three winners of the Hivos Tiger Awards, which carry cash prizes.