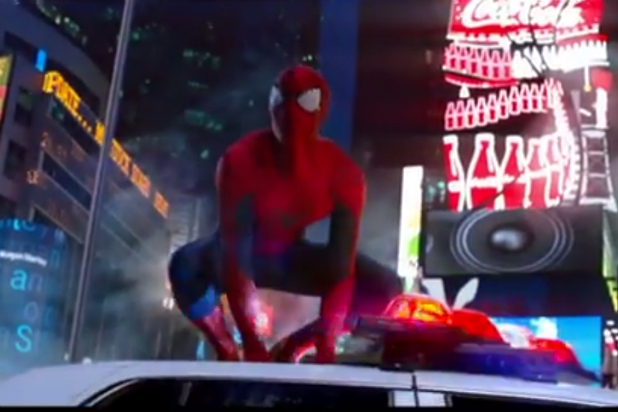 Stan Lee addresses true believers in a new teaser for "The Amazing Spider-Man 2" released on New Year's Eve.
Fittingly enough, the clip shows Lee creation Spider-Man (Andrew Garfield) battling Electro (Jamie Foxx) in Times Square as the ball drops for the new year.
See video: Foul-Mouthed Batman Throws Hissy Fit in NYC Times Square, 2 Spider-Men Comfort Him
After Lee does his best Vince McMahon impersonation, a hooded Electro enters a somewhat desolate Times Square, pulls up an electrical cable, and recharges for the mayhem that follows. When the battle begins, your friendly neighborhood Spider-Man shows off his famous powers — and wit — as he crashes through skyscrapers and saves one of New York City's finest.
"The Amazing Spider-Man 2" comes out May 2. The sequel to the rebooted franchise also stars Emma Stone, Sally Field, Paul Giamatti, Denis Leary, Dane DeHaan and Martin Sheen.
Watch the teaser: