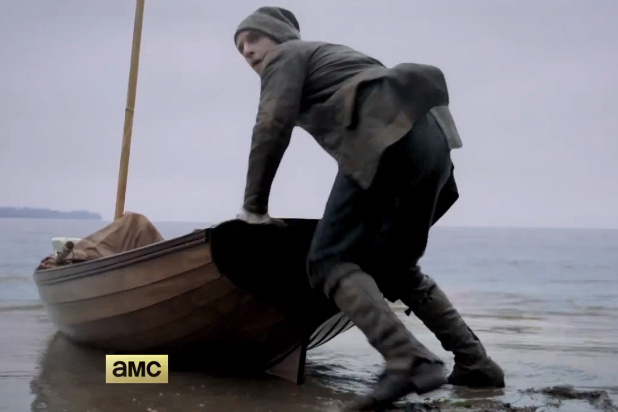 In war, everyone is listening, the teaser trailer for AMC's "Turn" warns both the show's characters and its viewers.
A 31-second preview for the upcoming series about America's first spy ring premiered Sunday night during the midseason finale of "The Walking Dead."
Also read: 'Walking Dead' Is in Full-On 'Lost' Mode
"Turn" follows New York farmer, Abe Woodhull (Jamie Bell), who bands together with a group of childhood friends to form The Culper Ring, an unlikely group of spies who turn the tide in America's fight for independence.
See video: Sandra Bernhard Defends Roseanne Barr's Anti-Hollywood Rant
The show — based on a true story — will feature musket fire, the historically ill-advised bright red coats and plenty of powdered wigs. With a 1778 setting, the series opens in the middle of the Revolutionary War.
Spoiler alert: the Americans win.
"Turn" premieres in 2014.
Watch the teaser: