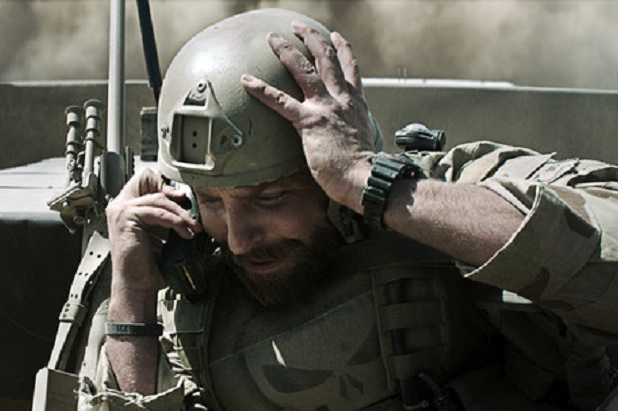 "American Sniper" didn't break the record for a Super Bowl box office weekend, after all.
Monday's final numbers from Warner Bros. show that Clint Eastwood's Iraq War drama, starring Bradley Cooper as real-life Navy SEAL Chris Kyle, totaled $30.7 million between Friday and Sunday.
See photos: 'Wolf of Wall Street' Backlash: 10 Other Movies That Made Crime Seem Cool
Who has topped that? Miley Cyrus.
"Hannah Montana and Miley Cyrus: Best of Both Worlds Concert," a Disney release, opened during Super Bowl weekend in 2008 and grossed $31.8 million.
Also read: Michelle Obama Praises 'American Sniper' for 'Complex Emotional Depiction of a Veteran'
Sunday's projections of the three-day total are based on studio estimates for Sunday's business. Warner Bros. had projected a Sunday take of $5.06 million, which put it just ahead of the concert movie. But on Monday, it released its actual haul from Sunday and it was $4.24 million — leaving "Sniper" behind Miley's mark for the weekend.
"Sniper" still has plenty to brag about, though. After posting the best wide opening ever for the Martin Luther King holiday weekend and the month of January, the Oscar nominated film will have rolled up nearly $250 million domestically in 17 days for Village Roadshow and distributor Warner Bros.
Also read: Jesse Ventura Slams 'American Sniper' Chris Kyle: 'You Can't Have Honor if You're a Liar'
It's already passed "Saving Private Ryan" as the highest-grossing war movie ever, and it will be the top-grossing R-rated movie of all time if it can pass the $370.7 million domestic total that Mel Gibson's "Passion of the Christ" earned in 2004.