This time, Anthony Hopkins is playing a physician who's hunting a serial killer.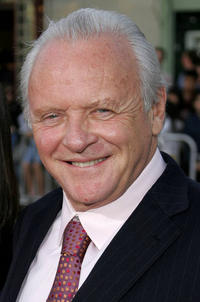 The Oscar winner is in final negotiations to star as Dr. John Clancy in New Line's "Solace." He'll play a doctor who uses psychic powers to hunt a murderer, TheWrap has learned.
It's a New Line movie. Contrafilm is the production company.
Beau Flynn and Tripp Vinson, Contrafilm's partners — now producers with their own companies — are producing. Matthias Emke also is producing.
Peter Morgan wrote the current draft of the script. Sean Bailey and Ted Griffin wrote the first draft, which James Vanderbilt re-wrote.
The movie doesn't yet have a director, although several are circling the project.
Hopkins has worked with Contrafilm before. He played Father Lucas Trevant in "The Rite," a horror film released earlier this year. Flynn and Vinson produced.
And of course, he's played a doctor before — the infamous Hannibal Lecter, the psychiatrist and cannibal in the 1991 "The Silence of the Lambs."