Barry Levinson is in talks to replace Nick Cassavetes as director of an upcoming biopic about mobster John Gotti, TheWrap has confirmed.
If producer John Fiore can make a deal with the "Rain Man" director and "Donnie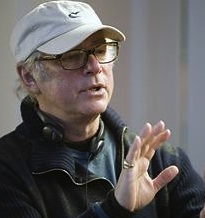 Brasco" producer, Levinson will take over for Nick Cassavetes, who dropped out of "Gotti: Three Generations" in April because of scheduling issues.
John Travolta stars as the Dapper Don, John Gotti. Joe Pesci and — if she's not in jail — Lindsay Lohan also star.
Actor-writer Leo Rossi wrote the screenplay.
The movie focuses on the head of the Gambino crime family, and his relationship with his son, John Gotti Jr., who became a "made man" when he was 24.
ICM is handling worldwide sales.
Variety first reported the news.