"Batman v Superman: Dawn of Justice" heads into its second weekend in theaters across the U.S. with expectations of a steep drop at the box office following a record  — but Warner Bros.' Metropolis-sized bet has already paid off.
The studio spent a reported $250 million on director Zack Snyder's production and a proportionally massive budget to market the movie, which is crucial to establishing a DC Comics universe with multiple overlapping franchises.
The studio had its sights set on more than a healthy bottom line, and director Zack Snyder and stars Ben Affleck, Henry Cavill and Gal Gadot all knew that, as did the studio executives on the front lines in its rollout.
Also Read: 'Batman v Superman': How Much Will Box Office Drop in Second Weekend?
Here are seven ways in which they succeeded:
1. The box office was out of this world

The movie boasted $420 million global debut weekend, with $254 million coming from theaters abroad. That's the biggest opening ever for a superhero movie. And it passed the $500 million mark in just five days.
"The way it over-performed overseas was probably our biggest takeaway and lasting impression from that first weekend," Jeff Goldstein, head of domestic distribution at Warner Bros., told TheWrap. But it wasn't just the money.
Also Read: 'Batman v Superman': The 5 Best and Worst Parts of 'Dawn of Justice'
2. The DC Comics movie universe is now a thing
Although critics and fan boys were highly critical of Snyder's film overall, they had high praise for key elements — including the starry cast and the introduction of key characters like Gadot's Wonder Woman who will soon star in movies of their own.
"The performances were generally better reviewed than the movie itself, and for superhero fans, it's the characters that count," Paul Dergarabedian, media analyst at comScore, told TheWrap. "So the actors got a little love, the studio got the money and the DC Universe will carry on into the future. This was the linchpin, just as 'The Force Awakens' was for the 'Star Wars' franchise."
3. CEO Kevin Tsujihara's strategic vision is vindicated

Three years ago, the Warner Bros. boss announced a plan for 10 superhero movies over five years. And with "Batman v Superman" launched so spectacularly, his strategy seems like a sound one to reverse the studio's nearly  year-long slump at the box office. Next in line is this August's supervillain mash-up, "Suicide Squad."
"Remember, that trailer for 'Suicide Squad' ran before every showing, and it looks like it has a lot of the really fun edge that 'Deadpool' did, and that sort of introduction matters," said Dergarabedian.
4. Ben Affleck is safely in the Warner stable
Ben Affleck, who caught fan flak when he was cast as a middle-aged Batman, got some of the highest praise for his world-weary take on the character. And the film's success means that Affleck, who won an Oscar for Warner Bros. with "Argo," seems poised to write and direct a standalone "Batman" movie.
That is, after he wraps production on another movie for Warner, the period crime thriller "Live by Night," due next year.
5. Gal Gadot is a certified wonder

Even people who didn't like " Batman v Superman" liked Gal Gadot, the former Miss Israel who stepped into the thick of the action as Wonder Woman.
"She kicked ass," said Dergarabedian. The reaction of audiences in many multiplexes across the nation — spontaneous cheers and applause when she made her first appearance as the warrior princess — made it clear fans are ready to embrace a female superhero.
And that makes it very likely that next year standalone "Wonder Woman" movie — which could have turned into a high-profile pratfall — will kick some butt, too.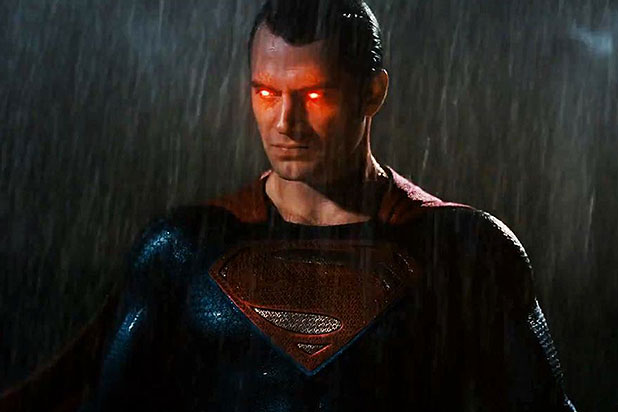 6. A calendar jump defied expectations

The original plan on "Batman v Superman" called for a May release, but that w
as judged to be too close to Disney/Marvel's May 6 unveiling of "Captain America: The Civil War."
It was a big challenge for worldwide marketing and distribution chief Sue Kroll's reshuffled line-up of Veronika Kwan-Vandenberg, Nancy Carson, Tom Molter and Goldstein to find a new date. "Easter had never been tried for a release of this scope," Goldstein said, "so there was risk factor."
Also Read: 'Batman v Superman': Who Was Right, Critics or Paying Public?
But the risk proved really smart. The studio, which been eighth in domestic box office market share before the release of "Dawn of Justice" is in fourth now, and will be in third by Sunday.
7. Fans re-connected to the characters
Comic book fans' relationship with characters can defy analysis. Why does the darker, brooding Batman seem to appeal more than the mighty, beyond reproach Superman? Every fan had an opinion coming out of "Batman v Superman," and whether it was a positive or a negative, it was a good thing for the future of the franchise because they cared.
"You have to stay true to your artistic vision, of course," said Dergarabedian, "but I hope Zach Snyder listens to what some of the critics said, and what some of the fans said — which wasn't nearly as harsh — and we come out of this with even better movies down the line."