The Academy Awards isn't all glitz and glam, gold statues and diamond baubles. OK, it is, but it's also a whole lot of work.
Primping hair and perfecting makeup, getting taped into that plunging neckline to prevent embarrassing wardrobe malfunctions, practicing the long walk in those god-awful high heels, nailing the choreography and, yes, even doing the laundry are all part of a typical Oscar morning in Hollywood.
Stars shared how their time was spent as the hours closed in on the curtain raising for the 89th Academy Awards. From Justin Timberlake to Lin-Manuel Miranda to Ellen DeGeneres, here's a tiny look at the goings-on behind-the-scenes leading up to the Oscars.
Also Read: Oscar Nominations 2017: The Complete List
Up first, Amy Adams, who showed up for rehearsal wearing jeans… and some serious shoes. Better to be safe than sorry and get in a practice run in those babies.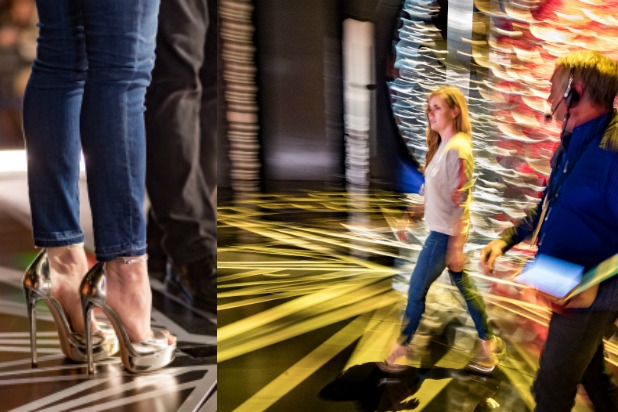 Chris Evans, Dakota Johnson, Jamie Dornan, Felicity Jones and Riz Ahmed all showed up for a run-through looking casual…
Also Read: Emma Stone's Biggest Fan on Oscar Night: Costa Rica's President (Video)
While others took to social media…
Also Read: What's That Blue Ribbon Stars Are Wearing on the Oscar Red Carpet?
Also Read: Watch 'Hidden Fences' Flub Resurface at Oscars 2017 Red Carpet (Video)