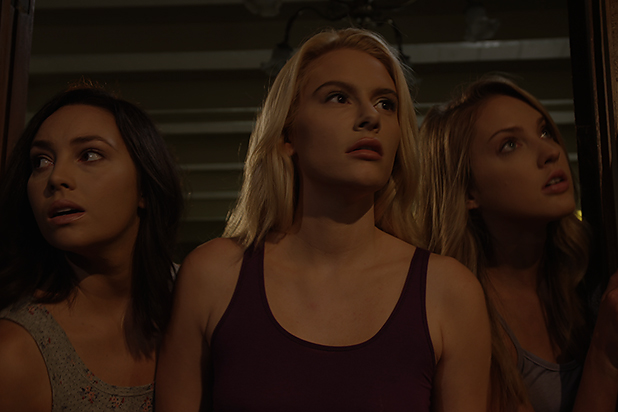 Thailand-based Benetone Films has launched a distribution division and acquired its first film, James Cullen Bressack's "Pernicious."
The distribution division will be headed up by the company's CEO Rachvin Narula, COO Kulthep Narula and President of Production Daemon Hillin.
Written and directed by James Cullen Bressack, "Pernicious" stars Emily O'Brien, Ciara Hanna and Jackie Moore as three girls on vacation in Thailand who unwittingly release the spirit of a murdered child with only revenge on her mind.
Also Read: TheWrap's 25 Most Anticipated Movies of 2015: From 'Fifty Shades' to 'Star Wars' and 'Spectre'
The film will be released theatrically on June 19 in the US with a same-day VOD release, and will also be distributed theatrically in Thailand.
Benetone also plans to release several films in the US and Thailand in 2015.
See the first poster for "Pernicious" below.