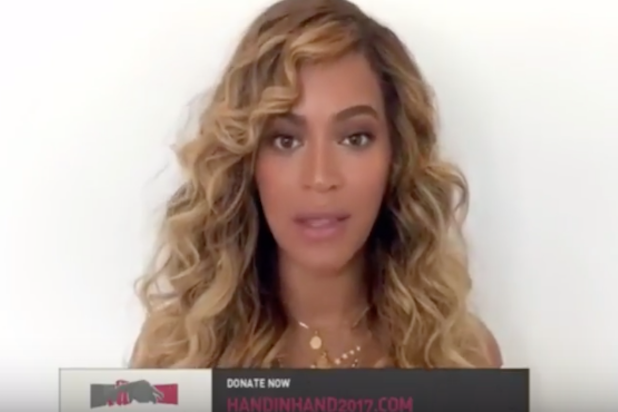 TheWrap has partnered with Canvs, the emotion analytics company, for a weekly look at some of the characters and personalities that have TV viewers the most worked up on social media. The data below covers Sept. 6-12 and is drawn from the most emotionally reacted-to television programs, including broadcast, cable, streaming and PPV.
The Kansas City Chiefs' quarterback, pop's Queen Bey and Miss Texas 2018 had viewers talking passionately on social media over the past seven days.
The NFL kicked off another season last Thursday with the Kansas City Chiefs taking on the New England Patriots (the previous Super Bowl champs) at Gillette Stadium in Foxborough, Mass. The game, broadcast on NBC, was the most emotionally-reacted to program of the seven days measured, with a whopping 207,983 Emotional Reactions (ERs). Despite fan-favorite Tom Brady taking the field for the Pats, it was the Chiefs' quarterback Alex Smith who was most mentioned during the game. Smith made several big plays to Tyreek Hill and Kareem Hunt, and went 21 for 21 on passes under 10 yards. Some viewers seemed to be a bit surprised at his strong showing, while others didn't disguise their annoyance.
Alex smith is on fire tonight

— josh weiss (@jd1998w) September 8, 2017
Omg what a throw by Alex Smith!!

— Charlie Karlen (@CKarlenKC) September 8, 2017
So Alex Smith is good now??

— Mike Bivins (@itsmikebivins) September 8, 2017
Alex Smith is the absolute worst

— Lean (@YungPoseidon) September 8, 2017
Also Read: Taylor Swift's Video Director Swipes Back: Beyonce Copied 'Bad Blood' First
Beyoncé gave a passionate speech during the simulcast "Hand in Hand" benefit and telethon for hurricane relief (41,811 ERs), earning her the most reactions of the evening. In a pre-recorded segment, the Houston native talked about how natural disasters don't discriminate, and that we're all in this together. She urged viewers to "come together in a collective effort to raise our voices, to help our communities, to lift our spirits and heal." Needless to say, people dashed out messages of adoration for the star, applauding her words, poise and (of course) beauty.
Beyoncé's hand in hand videos got me in tears.

— spooky sheena (@wholel0ttaMANI) September 13, 2017
Beyoncé literally was glowing! Wow she looks amazingggggg! Wow!

— Tymbriá Lashae ???? (@TymbriaLashae) September 13, 2017
beyoncé talking about climate change yes bih

— miranda (@supportisak) September 13, 2017
Beyoncé just made me donate money as I cried loudly #handinhand

— Carolina???? (@Carolyneer) September 13, 2017
Also Read: A Brief History of Hollywood Activism, From Helen Douglas to Tonight's Harvey Telethon (Guest Blog)
During ABC's broadcast of the 2018 Miss America Competition (24,701 ERs), Miss Texas Margana Wood made waves while answering a question about President Trump's comments on the racially-fueled events in Charlottesville, VA last month. She spoke her mind and didn't hold back: "It was very obvious that it was a terrorist attack…I think that President Donald Trump should have made a statement earlier addressing the fact, and making sure all American feel safe in this country, that is the number one issue right now." Many people cheered her on, while others (this being, remember, a beauty pageant) commented about her beauty. It's worth noting that, in terms of ERs, Miss Texas beat out the ultimate winner of the competition (Miss North Dakota).
Preach, Miss Texas! ???? https://t.co/8NaodEzrxc

— jadis11 (@jadis11) September 11, 2017
Bravo to Miss Texas. Well said. https://t.co/d9B6nhMIoo

— Colin Wood (@colinwoodesq) September 11, 2017
Wow miss Texas lowkey woke

— grace (@graaaceee20) September 11, 2017
miss texas is BEAUTIFUL

— Shelby Henry (@shelbss83) September 11, 2017