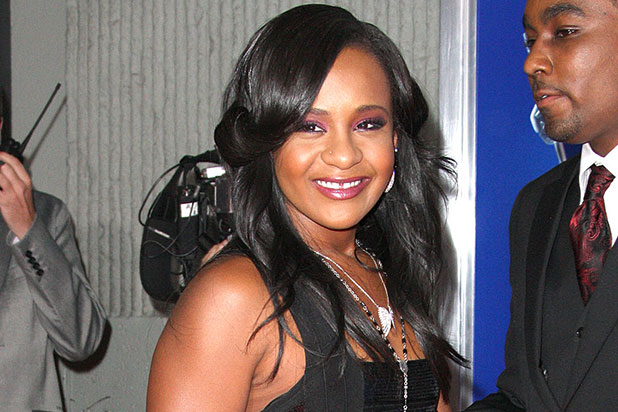 Leolah Brown, the sister of Bobby Brown, spoke to reporters Saturday after walking out of the private funeral for her niece, Bobby Kristina Brown, Saturday in Alpharetta, Ga.
Brown said that she left during the eulogy being given by Bobby Kristina's maternal aunt, Pat Houston, the sister-in-law and former manager of the late Whitney Houston.
"Whitney will haunt Pat Houston from the grave," Leolah Brown said to reports. "She will haunt her."
"Pat, it's not over," she continued. "It has just begun. It has just begun."
Also Read: Bobbi Kristina Brown's Boyfriend Nick Gordon Begs With Family to Attend Funeral
"I say that because I have information, I have evidence, I have knowledge of who Pat really is," Brown said when prompted for more. "She is not any relation whatsoever to Kristina — she's not even a Houston, she's a Brown."
"But Pat Houston: It's going to be a long drawn out thing, trust me. It's not over. It's not over," Brown said. "I'll be doing interviews. I'll be speaking out and telling the truth about who Pat is."
On the funeral, Brown said: "It went wonderful until Pat started speaking and I didn't like that … she's just being the phony person that she is."
Though Pat Houston drew most of Brown's ire, she also commented on Bobbi Kristina's boyfriend Nick Gordon.
Also Read: Bobbi Kristina's Aunt Leolah Brown Accuses Pat Houston of Using Niece's Name for 'Personal Gain'
"I'm angry at Nick, I'm angry at what happened to my niece," she concluded.
According to reports, other family members claimed that Leolah Brown was removed from the service by security after interrupting the eulogy.