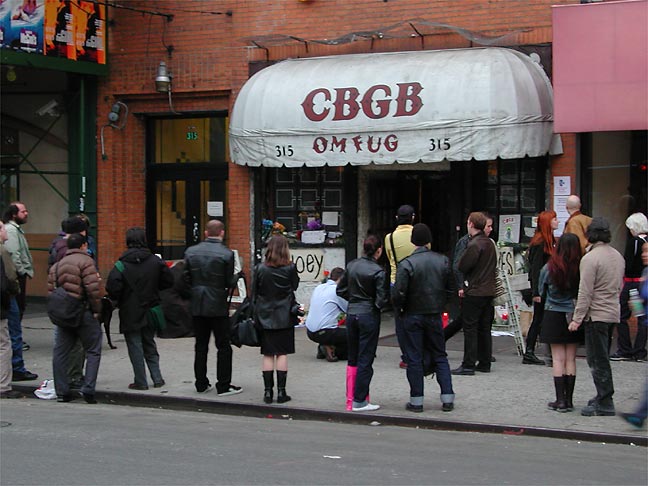 "Bottle Shock" co-writers/producers Randall Miller and Jody Savin are developing an untitled movie about New York's famed CBGB nightclub, reports Variety.
Savin has produced Miller's past five films and will make her directorial debut on the CBGB project, which she co-wrote with Miller. The duo will produce the film through their company Unclaimed Freight Prods.
Set in the early '80s, the movie purports to tell the true story of Hilly Kristal's CBGB club and its impact on the punk music scene, which made stars out of bands such as the Ramones and the Misfits.
CBGB closed its doors in October 2006 after Patti Smith performed the final concert at the influential club.
Music industry veteran Brad Rosenberger will also produce and help to secure music rights. He's also collaborating with Miller and Savin on the music biopic "The Drummer: The Story of Dennis Wilson of the Beach Boys."
The CBGB movie is scheduled to start production next summer.