Brad Simpson, who produced the "Diary of a Wimpy Kid" films with Nina Jacobson, is joining Jacobson's production company as a partner, Jacobson said Tuesday.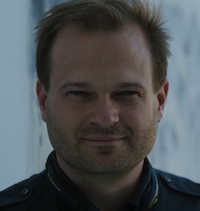 Simpson's appointment at Color Force is effective March 1.
Jacobson also promoted Bryan Unkeless from development executive to senior VP production.
"This really is a seminal moment for us at Color Force," Jacobson said in a statement. "Bringing on board such an accomplished producer will allow the company to grow while still giving each project the level of focus and attention it deserves."
Jacobson and Simpson are now producing "Diary of a Wimpy Kid: Dog Days," which Fox 2000 will release in August.
Simpson is executive producer on Paramount's "World War Z," starring Brad Pitt. He is former president of Leonardo DiCaprio's Appian Way.
Unkeless is co-producer of Lionsgate's upcoming "The Hunger Games," which Jacobson is producing. They are in early pre-production on the next "Hunger Games" film, "Catching Fire."
Unkeless introduced Jacobson to the book "The Hunger Games."
Jacobson opened Color Force in 2007.